Know the base-The foundation of your hookah session
You may be one of the most hardcore and true lovers and renowned for delivering some outstanding and mind-blowing sessions to your friends! But still, have you ever thought that you have gained all the knowledge and completed your degree in hookah preparation and the know-how! Do you doubt yourself?
An excellent hookah preparation is all about patience, dedication, and creativity that comes with proper knowledge of choosing the ingredients and applying them safely! Among some components, choosing bases and bowls is very important and an essential task, too, as these are the principal elements to increase the flavor of your hookah. And if you are starting your journey with john bowls, you will be on cloud 9 for sure!
Know the foundation that helps you to get a great smoke!
A hookah consists of a few essential parts: the stem, the bowl, the hose, and the base. Preparing a hookah is preparing a delicious recipe; you have to imagine the bowl where the tobacco is cooked. In this stem, your smoke travels, the hose that gets you the ultimate smoke and gets you the aroma to your mouth and the base where you can keep the water in a good proportion, and that also helps to make the smoke cool. But among these, another important part that people mostly overlooked is a bowl. Among the other essential bowls – john bowls offer some eccentric features that make this bowl different.
 Everyone focuses on the essential elements but mostly forgets to concentrate on the prime elements, and without these, you can't access a good smoke! Many types of research have suggested that most hookah specialists are concerned about hookah hose or the bowl, but no one talks about the base. Also, besides this, you have to be cautious enough about the bowl. Anyways, let's come to the point now, if you want a significant impact on your hookah session, you always be concerned about essential ingredients that include a bowl, base, and hose. So, once you get the confidence about that, you are all set to have a fun smoke.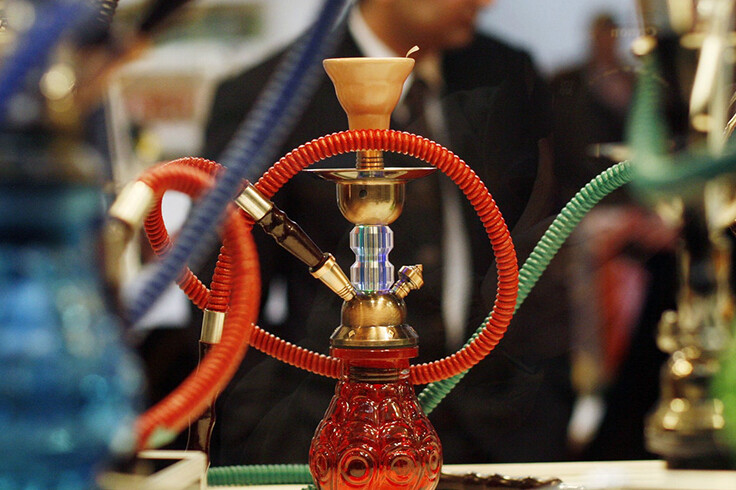 So, it's high time to upgrade your smoke. And for that, you need some mandatory information that would help you establish a meaningful session, and I think this vital information would be helpful to understand the subtle difference of your smoking purpose.
Therefore, in this article, we will discuss some necessary information on bowls and bases. Keep reading.
Boho – the Bohemian Base
Boho is an absolute execution of humankind to define the ultimate base. This is something most hookah people are fond of and adopt this culture when they are upgrading their hookah base. Boho is generally a base made of bohemian glass, and it is a broad term. It comes with a crystal-clear form, and it is popular among starters; sometimes, you can find a thicker and more durable glass that also defines the meaning of boho.
Boho pieces also come with hand paint sometimes. But you need to be extra careful while cleaning them. In short, boho is a super high-quality base that is improved and concentrated with aesthetics and quality.
Which Boho base you have to choose?
Now, you might have a question : will you be able to choose the right base? If you have the passion, you can do that by researching. But here we have given some guidelines to choose the most gorgeous and renowned base. However, choosing the perfect base is quite daunting as there are many boho base brands in the market; some of those are easy to find, and some remain unavailable for a few months. Some popular boho bases are:
Czech Republic: This specific base focuses on clear style, and it got some printed designs.
Trumpet Boho: This one is something that many hookah enthusiasts desire to have for the longest time. But mostly, it remains unavailable.
Egermann: The base has got a huge fan following for some good reasons. You can find a wide availability of this base, and it comes with a colored design.
BJ Glasswork: Another Czech based company that comes with some different looks. BJ and Egermann get confused often as they use similar techniques. Now, BJ got fame because of its floral print application.
So, any of these vases will offer you an elegant and beautiful look if you optimize. It could be a fantastic option if you are choosing these bases to start a unique hookah session. Whenever you consider the up-gradation of your old bases, evaluate and choose these ever-lasting bases that will not let you down ever!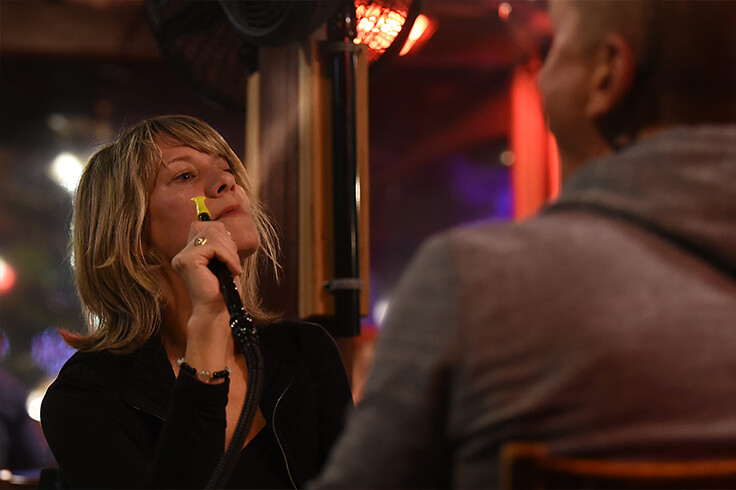 Strictly on Style
The base is one of the foremost things that need to be concentrated on. If your base is stable, proper, definite, and good-looking, you will get the feel of having a standard session that will be memorable to your friends. The boho bases are available in many variations to explore the style of vases. If you research or ask on this, you will get the maximum vote on the "bell" style base; people are familiar with this as this offers pretty much industry standards and is way more developed than traditional. The bases could be your aesthetic choice for an ideal setup. Aside from the bases, when you are all set to look at the bases, you will automatically start to run into the traditional bases, such as the "trumpet" style base or "tower" base. These bases have some flat bottom, steady slope inward, and up to the neck of the base where your hookah goes in.
While you are in this process, keep in mind that most bases are good enough to draw a good smoke. You should also make sure that you have to collect and focus on some correct ingredients and easier to have a good session. Most hookah experts are not concerned about their choosing ingredients. The hookah has a long enough downstem when looking at these bases. Therefore, an inward slope can make it easier than enlightens the trumpet style. A large chamber at the bottom of the base gives a good vibe.
Now, we are going to highlight some specific base styles that are popular among the hookah culture.
Teardop style base: These bases are far more considered as an offshoot of the standard bell style base. This comes with a modified base. If you are concerned about this style and want to opt for it for your following hookah process, it could be a smart option.
Genie Style: This style also nurtures the fundamental possibilities of a hookah base. Also, these bases are more focused on the offshoot of the standard bell style system. However, a genie comes with an inward sloping style as well.
Now, we have focused half the paragraph on choosing the suitable bases; what about the bowls? Have you ever been fascinated by this specific segment? Yes, the bowl also plays an integral part of a good hookah setup? Be it in the lounge or your terrace.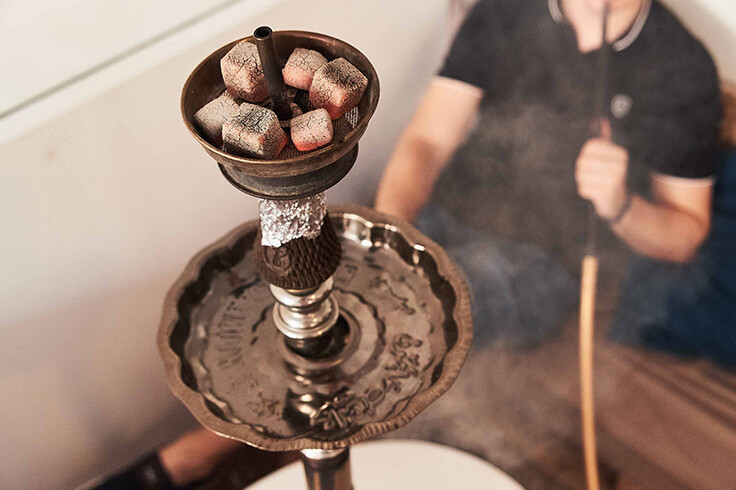 Why John Bowls?
One of the most trending and fascinating things for all the smoke enthusiasts that offers an utmost pleasure of hookah lovers. There are variants of the bowls that have been ruling the hookah industry for a few years, but John Bowls is something you can try out to taste something new. If you are an insane lover of hookah and often want to experience new flavors and innovative things, you must opt out for a great exploration with John Bowls. This one will surely upgrade your knowledge about the concept and give you the ultimate insight to have a satisfactory purchase.
If you are striving out for the best hookah accessories, you must try to have some of the world's most renowned hookah bowls. But, before buying anything, you must be aware of the facts and features of all the latest things you wish to purchase. It is mostly getting quite tricky with other bowls at the time of placing or adjusting the coal. But for the John Bowls, you will experience a handy procedure. These specific bowls are known to be in-person favorites as they come in very easy-to-handle shape.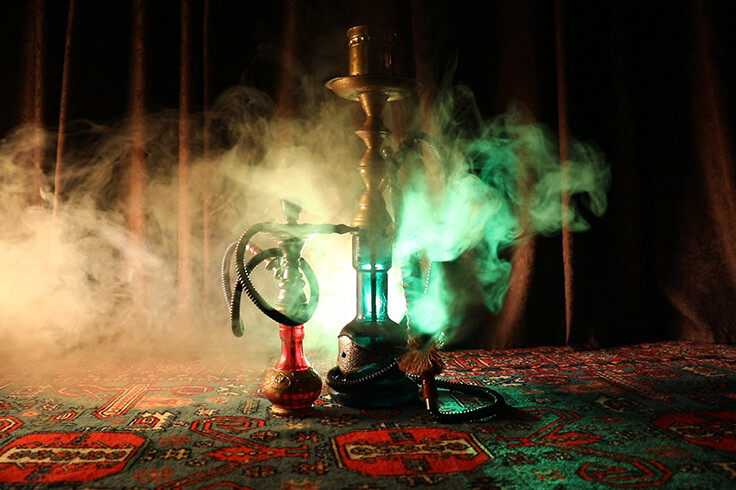 These innovative bowls have been in demand for many years, especially to hookah lovers. Though, there are a lot of varieties of bowls available in the market. John Bowls carries the specialty and serves the utility as well as the decorative purposes.
You will feel more excited when you will choose the bowl over thousand other options. But choosing john bowls is an excellent idea because it carries some outstanding features that make this product distinctive from others.
Pleasing Personality
Easy to Clean
Handling made easy
Ending Notes So, you have almost got the information on the hookah base. You have got the stems of your dreams, but have you found your dream base yet? If not, then upgrade to the ideal base. It's like upgrading your taste buds to the best and having a wonderful smoking experience. If you want to witness a great smoke, refined setup, then the way out would be having a good base, undoubted bowl, and john bowls – an outstanding combination.