Type of accessories that hookah lounges use-Are you excited to know?
Well, you have already gone through our previous segment that was based on 'how to act like a pro to set up a hookah as hookah lounge?' We have been covering these topics for some time as we feel how monotonous you feel during this pandemic situation. Although, due to the unpleasant situation, we are forced to stay in our house for our own safety and maintain a maximum social distance, the whole mankind witnesses a significant pause in their entire life which they have never expected before! This unprecedented situation led us to not have social gatherings, so it is actually deplorable for the party lovers. But, don't worry, we are here to help you out by providing the most incredible solution, mainly for the party people.
So, our focus will be on the accessories used mainly by the hookah lounges and shacks, and if you have any plan to execute an excellent hookah party at your terrace on a starry evening with your dearest friends, then you must go through this blog.
What type of specific accessories do hookah lounges utilize?
There are basically different types of hookah accessories that lounges use. If you are a beginner and new to the hookah world, you have to be dedicated to hookah set-up; you need to learn more about the inner workings of lounges or shisha cafes. On the other hand, some hookah lovers are very proactive and study enough about the usage of the accessories along with the hookah set up in the lounges. Today, our goal is to educate those interested aspirants who really want to kick start their lesson on the fundamentals of hookah setup, just like the lounges.
Knowledge of hookah bowls
There are variants of the bowls that have been ruling the hookah industry for a few years, but John Bowls is something you can try out to taste something new. If you are an insane hookah lover and often want to experience new flavours and innovative things, you must opt out for a great exploration with John Bowls. This one will surely upgrade your knowledge about the concept and give you the ultimate insight to have a satisfactory purchase.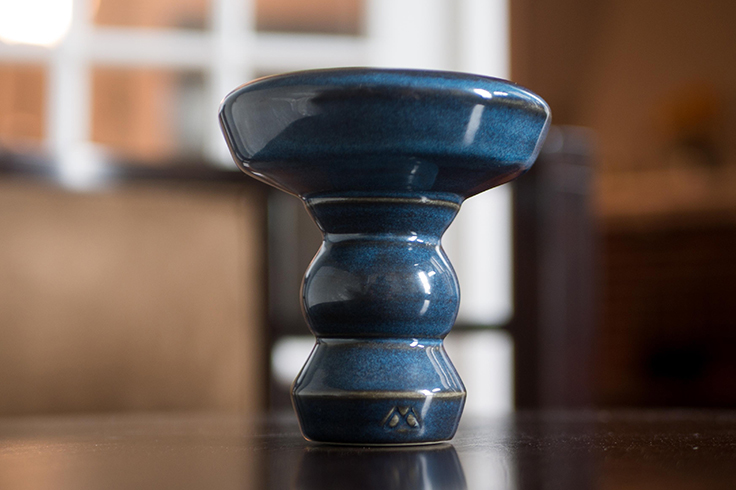 Also, some exceptional hookah bowls that have good features and help you enjoy the hookah session to the fullest. If you are new to hookah culture, this bowl selection guide will help you and cherish your upcoming hookah party for sure! Let's have proper enlightenment on that.
Some other hookah bowls that are almost equally famous for executing a great buzz and good smoke:
Egyptian Hookah Bowls
Some hookah bowls are all-time famous for offering outstanding facilities. Egyptian hookah bowls are among those. These bowls are specifically crafted to give you the desired smoke along with a great look! These bowls are most favorite to the old smokers.
Egyptian hookah bowl is quite renowned for being extraordinary, and one of the most commonly owned clay bowls in the community. Many hookah lovers prefer this specific bowl for a cheap price offering; a good look and uniformly shaped comes with many colour options.
Though john bowls have a great craze, 9 out of 10 hookah lounges prefer this bowl to serve you in a unique style!
Capacity: Each bowl has the capacity to hold 10-20 grams of shisha tobacco approximately.
Vortex Hookah Bowls
Wow! You may hear of this bowl; it comes with a stylish and sophisticated look. Vortex bowls are one of its kind of bowls. It is delivering the optimum procedure of hookah making and hookah set up. Thus, vortex bowls are again another greatest invention of mankind. This bowl is getting the craze and taking the art of hookah smoking to a new level! This is an ingenious concept of hookah bowl and looks mostly similar to the phunnel hookah bowl but carries some initial differences.
It comes with a unique feature, a capped spire that prevents any juice from leaking into your hookah and a tight foil application leads to the most exemplary vortex flow of air to pass through the tobacco. Also, this bowl is capable of handling a high amount of heat.
So, no doubt, vortex will be a perfect add-on to your bowl list.
Capacity: Each bowl can hold 12-20 grams of shisha tobacco, approximately
Phunnel Hookah Bowls
You can now save your shisha juice with this ingenious product. This hookah bowl is getting the prime segment of every step; hookah lovers have been getting attracted to this specific bowl for some time now. This large bowl is appropriate to get the enhancing flavour of your premium tobacco. This is quite similar to a vortex bowl, but yes, of course phunnel do carry some unique differences. This one has gained a lot of craze over the years for its unique look. The most popular bowl style that can readily give a competition to john bowls. The modern hookah world prefers a phunnel bowl, and it's not the end! This specific bowl has the ability to love them entirely!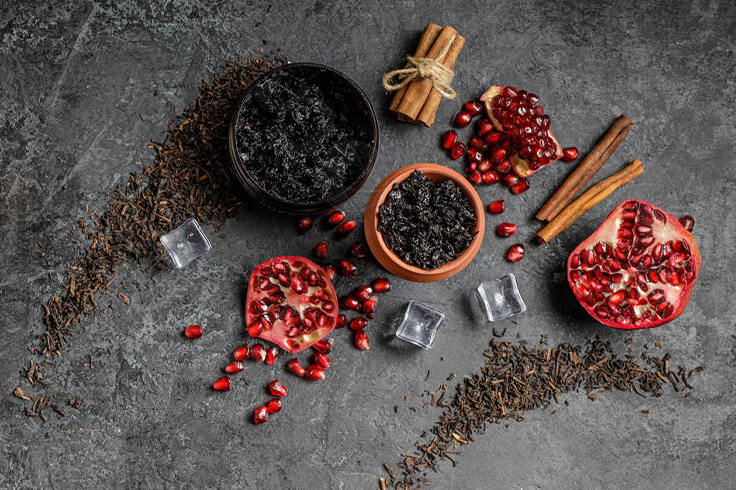 This bowl has the perfect width of the spire and interior depth, and thus the design features one central air channel that prevents juice from sliding down.
Phunnel hookah bowl will deliver a smoothness while inhaling the hookah for sure!
Capacity: Each bowl can hold blonde leaf blends approximately 14-25 grams, and dark leaf uses 18-30 grams.
Fruit Bowls
We would be glad if we mention the fruit bowls. This is one of the most exciting parts of the set-up of hookah lounges. We know that you are missing the enjoyment of fruit bowls, but trust me, you can actually be a pro at making fruit bowls and offering them to your friends! Probably this is a good idea that most hookah lovers prefer. Types of hookah bowls are immensely getting popular, especially in the hookah lounges, for some good reason. Fruit bowls concentrate on the pieces of fruits, and shisha smokers realized that these kinds of bowls are a massive change of taste buds. Even traditional fruit bowls are also concentrated with fine fruit flavors.
Moreover, the hookah experience at the hookah lounges is different. If you use fruity flavors and seasonal fruits, the hookah experience will be completely new. Using a piece of fruit as a shisha flavor is a short idea and has several benefits.
The natural taste of the fruit will add extra depth to your hookah shisha session
Cleaning up is easier since you just throw the whole fruit away, so it is more like a clutter-free solution
It looks incredible
Types of hookah hoses
Moving from bowls, let's talk about another prime segment of hookah accessories, and that is the hose. It has been a hugely important accessory since its invention. But honestly, talking about the hoses primarily used by hookah lounges can be tricky when you use it in a homely environment because there is a difference between a lounge hookah session and a home hookah session.
Hoses are great accessories that come up with a huge variety of styles and draw the attention of most hookah lovers. If you ask me, as an ardent fan of hookah smoking, hookah hoses are typically used in different lounges and also in a homely environment as well. Disposable zomo hoses maintain the quality, and you can utilize them to enjoy a perfect hookah session. The lounge setting is characterized by a typical style and long hose handle that produces enough puff and end with a plastic mouthpiece. Some lounges also use the short and long wooden handled hose that comes with synthetic leather hose tubing.
But you need to maintain the hookah hoses and need to clean properly. However, it is the biggest question if the hookah lounges are properly clean and maintain hygiene. When you are at home, you have enough time in your hand, so you must concentrate on the hygienic elements, primarily hoses; it is also suggested that when you are investing in building a great hookah set up, try to use different hoses for each person. Because when you are using one hookah hose, everybody touches it so beware of the system; otherwise, you can just go for changing the nozzle. Remember, hookah hoses are one of the main elements of hookah accessories. Still, hookah lounges are becoming concerned about maintaining proper hygiene due to this pandemic era as they are using clean hoses. Therefore, you can witness a significant transition of hookah lounges in just the past couple of years.
Besides these, if you are a severe hose lover and enthusiastic, you can try these for your homely hookah party.
Tobacco flavor
Now, this is something that you have to be most concerned about. The tobacco flavor is the ingenious element of hookah sessions that you just can't ignore. So, to enjoy a pure bliss of hookah session, you must concentrate on choosing some renowned tobacco flavor. There are plenty of flavors available in the market. But don't get confused, we are here to help you out. Make sure that you do not buy cheap shisha tobacco, as it can be effective for your body. Instead, always invest in good things, and good things always come with such tobacco flavors: Al Fakher Mint, Starbuzz, Adalya, Fumari etc. These are the inventive tobacco flavors that you can explore! If you like the right amount of buzz along with a significant change and decent flavor, then shisha tobaccos are just made for you! Today, we will focus on one of the greatest shisha forever and that is none other than Al Fakher! So, ladies and gentlemen, are you ready to take a ride of al fakher's exciting offerings? Let's start.
Al Fakher at a glance!
Al fakher has been in this industry since 1999. However, the flavors of tobacco have been dominating the industry for many years. Since the early days, Al Fakher has been adding new and exciting flavors to their line to complement their world-famous Double Apple and Mint.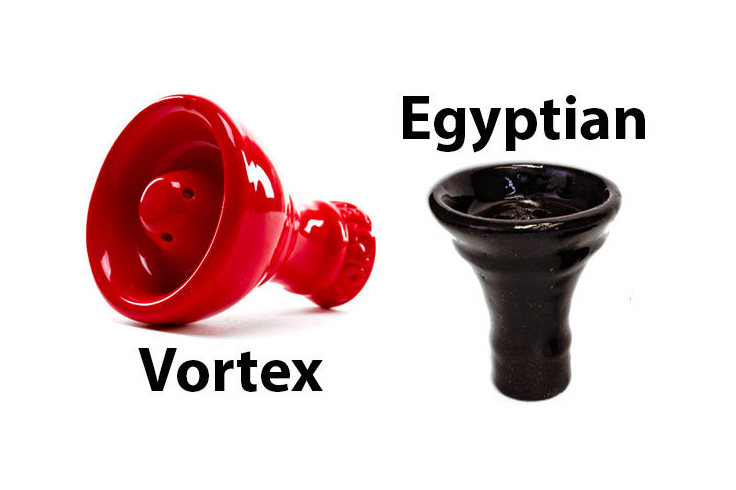 They are innovating and experiencing each day to bring out the most authentic and fine tobacco flavors to ensure their customers. If you are overwhelmed with other tobacco flavors, then taste the Al Fakher at least once in a lifetime! It's going to rock your party and uplift your mood. Their massive selection of shisha will motivate you to indulge in the exotic flavors of tobacco.
Let's experiment with the best of Al Fakher Mint.
Al Fakher Watermelon Mint
It is the specific shisha flavor that is also responsible for making the al fakher house. This premium shisha holds the perfect combination of sweet watermelon and cooling mint, which offers you a fire party with a pleasing flavor and the thick clouds that al fakher is known for! This is a full flavor combined with a juicy blend and fruity taste that delivers a sweet yet fresh taste! It's also soothing for your taste bud.
Al Fakher Blueberry Mint
Al fakher blueberry mint is a perfectly balanced blend that gives you the ultimate pleasure of a hookah session. Mint always works like a herb and never fails to satisfy the taste bud. These blueberry and mint flavors offer the sweet and tart notes of blueberries with a cool mint exhale. Therefore, it is an excellent choice for new hookah smokers, and pro's also recommended to the hookah people who never try this out!
Honorable mentions of other hookah accessories are:
Heat Management Device
LED Lights
Hookah Nozzles
Base Liquids
Final Thoughts
So, hopefully we have given enough knowledge on the prime hookah segments that hookah lounges use. So, next time, when you are going to prepare a hookah session exactly like a lounge, make sure that you execute the set-up like a pro! But don't forget to utilize the al fakher mint to get the definitive flavor of the session!