Save your flavor and witness the technological advancements of smoking hookah
When was the last time you executed a good hookah session? Do you remember? Well, you might not be able to remember because since the last time, you are not able to establish the finest session that delivers your ability towards a hookah. Because you are responsible for your own work, a hookah session might seem and sounds interesting, but whenever you are executing the session, you have to consider several crucial things for adjusting the needs.
A good hookah session is always dependent on considering some essential things. One of the foremost parts is Flavor Saver.
Today, we will enlighten you on the prime facts that need to be considered while you are into your greatest hookah session, along with some crucial facts of Flavor Saver. So, without wasting any further time, let's jump into the subject.
Flavor Saver – saves your session.
The best part of sitting together and smoking hookah is just an amazing thing! Isn't it? However, before starting the session, you have to be more careful and cautious about making a hookah properly, and you don't need it in an untidy way! Right? Oh yes! You must admit that the process is quite daunting, and the task is intimidating. Hence, you should look forward to having a neat and clean session without any hassle!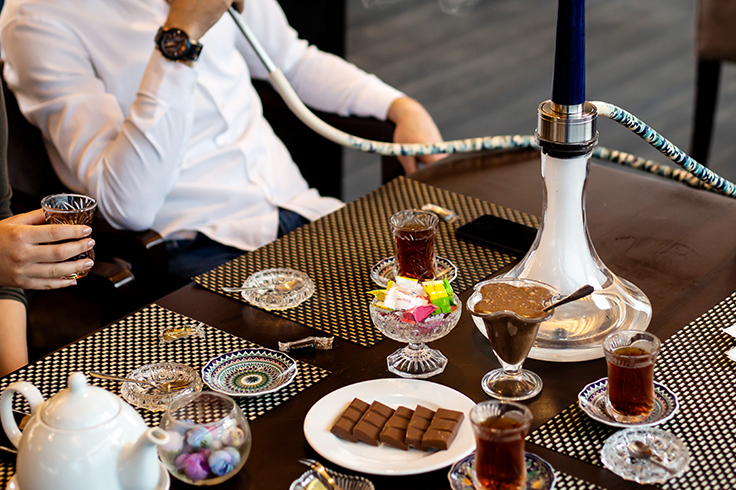 Always remember that a clean hookah session also ensures positivity and good vibes among smokers. Therefore, if you are arranging a hookah party at your terrace, ensure that you can provide a clean and hygienic hookah setup. Be it in a hookah lounge or in your personal space; a good hookah experience also satisfies you to keep inviting them. Besides, you endeavor to offer the best smoking session to consist of an adequate hookah accessory like hookah bowls, hoses, flavor saver, charcoal, and different flavored tobacco types. Also, the parts of the hookah are important to understand and adopt the concepts.
Now let's focus on the essential segments that make a flavor saver individual and appropriate for establishing.
Hookah flavor saver: The Features
Made in the USA
Hookah flavor saver is almost 7 inches long and ¼ inch thick, a spiral diameter of 2.75 inches.
It is mostly made of stainless steel
The hookah flavor saver is a talented and extremely fruitful parts of hookah or device that saves the coals and the goodness of the flavors and makes the session smooth and comfortable. It can also increase the cloud output of your hookah. It will get easier for you if you know the proper utilization and the take care method of your beloved hookah. You need to concentrate on the things and should know properly about the maintenance. Many different hookah smoking tricks and techniques are available, but you probably get confused about choosing the right one! Also, there are so many techniques available on smoking and flavors as well. It gets challenging to choose the proper one. Your hookah is probably desperately waving a white flag! So, to save them and help you navigate your hookah, below is a brief discussion on taking care and maintaining the hookah, including the importance of flavor saver.
How does Flavor Saver help to reach quality?
The flavor saver is generally used to elevate the smoke from the bowl and give your shisha an extra ¼ inch of distance from the concentrated heat of the glowing coals. Flavor saver helps execute a brilliant and hassle-free hookah session that everybody needs; suppose you have a craving for hookah. You have organized a hookah party at your home, but you suddenly realized that your hookah has got ruined, that will be the most devastating moment of your life. But to save yourself from that situation, you just need to listen to the experts and opt for a flavor saver.
How to protect your flavor by using hookah Flavor Saver?
Talking about protecting your hookah and its flavors, do you know how to preserve and protect your hookah flavor during the session? You may not know the proper solution, but with the help of this extraordinary feature, you could be able to save your favorite flavor from burning. So, are you gonna be curious and excited? Well, you must be; I'm talking about the most famous and helpful Flavor Saver.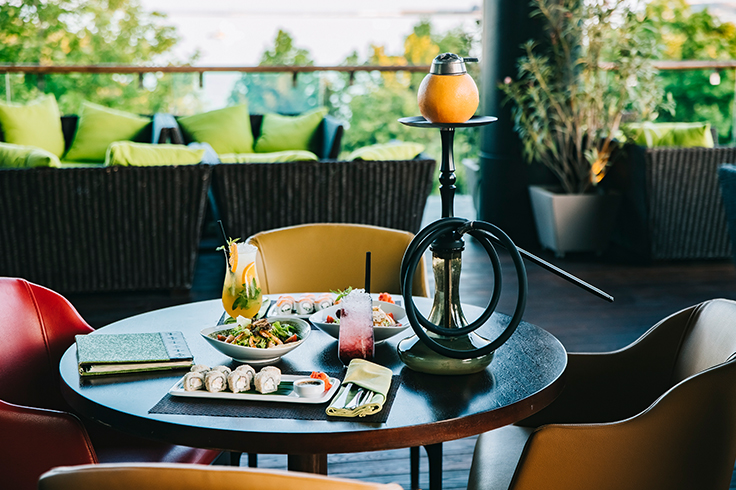 The hookah flavor saver is an outstanding and ingenious device that will allow you to smoke loner with flavor and help increase the cloud output of your hookah. This low-tech solution has been invented to extend the hookah sessions and reduce harshness.
Technical details of flavor saver
This instrument is 7 inches long, ¼ inch thick, and comes with a spiral diameter of 2.75 inches.
It is made of stainless steel.
Made in the USA
The working ability of Flavor Savor
The flavor saver is the ultimate savior that saves your favorite flavor from burning and helps to keep the flavor as long as possible so that you could enjoy an utmost hookah session and never regret it. The flavor saver is ¼ inch thick when rested on top of your bowl. The coals are having a safe distance and save themselves from direct contact with the bowl. The coals are elevated and keep an extra ¼ inch of distance from the glowing coals' concentrated heat.
This whole procedure helps the shisha from burning and the smoke getting harsh or losing flavor. The flavor saver has been innovated so that it can create a channel that locks the heat into the column of air directly above the bowl. You don't need to put much effort as most of the energy that comes from the heat is consumed and trapped over the bowl. Even the energy gets dispersed evenly through the hookah tobacco. So, you can ultimately feel a tremendous and longer smoke with less harshness that comes with more flavor and more enormous clouds.
The complete design of flavor saver includes an elongated handle that helps to utilize the component while smoking. You can easily use the handle to rotate your tobacco without using your tongs. These ultra-modern techniques help build good heat management that helps the coals rotate over fresh shisha while you smoke.
Hookah flavor saver is the most simple element and accessory that you can optimize every part of your life. It simply makes the session fabulous. It concentrates on a quarter-inch gap between coals and foils. You do not need to have to scorch your shisha again. So simple yet so awesome, isn't it?
This is the perfect element that needs the utmost concentration. Flavor saver saves a hookah session from being devastated and executes an extended session. But if you are looking forward to establishing a great hookah setup, you do not need to concentrate only on this equipment; rather, you need to focus on other materials.
Cleaning the hookah set up
The first time will always be remembered, and this is most important for beginners. Cleaning to have a great hookah set might be daunting, but it will eventually increase your experience, and consider it the foremost step.
If you want to have a smooth smoking experience, proper care should be taken.
How to clean the hookah base?
The hookah should be washed with a very soft brush, and you need to remember that this should be repeated time and again. Whenever you find hookah gets dirty, you need to be proactive to clean it and make it more hygiene-friendly. All the parts should be washed with care.
Brushes are always good for washing hookah features, be it base, hose, pipe, bowl, anything. A long thin brush will certainly help reach the hookah's inner parts, which have long features. However, cleaning is a tedious job, and we all know that, but to keep good things intact, experts recommend that hookah be cleaned after each session.
A piece of advice for the beginner hookah smokers
If you are a dedicated hookah lover, then optimize the hookah for a good cause. You don't need to be addicted to the hookah, but you often need to use a tobacco-free shisha that will offer you a less harmful hookah activity if you want to indulge in hookah flavors.
Tobacco is a bit strong, but it might harm first-time users. However, a flavored variety can enhance an excellent feel for first-time users. You need to be habituated with hookah's basic things; when you will be getting pro and be expert, you can quickly move to hookah tobacco to explore new horizons of smoking purpose. When you feel the initial, you can move to the tobacco-based flavor.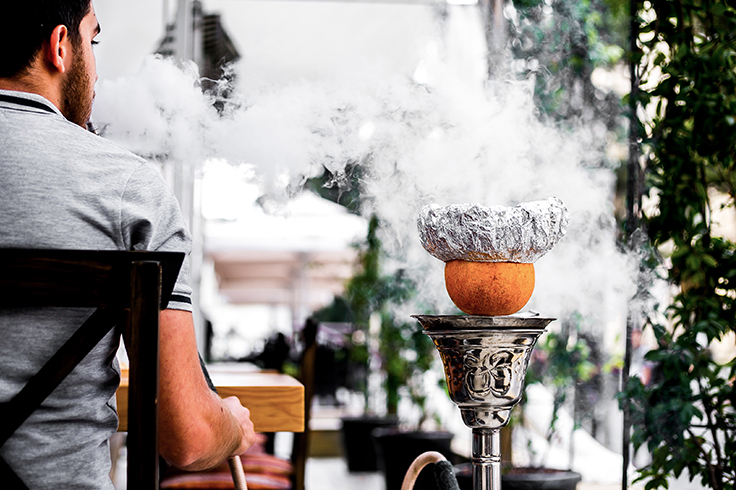 So, these are the essential and core segments you need to focus on, when you are about to begin your hookah session, be it at your own home or a friend's terrace. We have raised a question for you, would you like your shisha to last longer, or do you want more flavor and thicker clouds? You can get the answers to these questions, a flavor saver – the most definite solution that you could opt to get a smooth session. If you do not want a burnt, harsh shisha that makes you cough and wants to eliminate that part from your life, we have given you the solution. Now the choice is yours!
Hookah flavor saver is a real breakthrough that US manufacturers invented; in the world of smoking, especially hookah smoking, everyone has to understand the concept of flavor saver, and there is no mathematics behind it. It uses a well-understood and straightforward concept, and that is coal elevation. A harsh smoke is not expected from the most awaited hookah session. If you do not want to witness the ruins, flavor saver will be the ultimate option. Flavor saver was created at that time when the inventors understood the need for this mechanism and also realized that the coals and flavors have to be saved for a long-lasting session, so all you need to execute a simple, elegant, user-friendly, smart, and easy process to opt a perfect hookah theme. And voila! The flavor saver has been made for extreme hookah lovers, and it is instead a gift to the world of hookah. Flavor saver is a talented device that has been recognized as a famous Parts of hookah made of robust design to elevate the coals. It is also responsible for redirecting the scorching heat and creating a long-lasting, even heat distribution.
So, now you can enjoy the exact flavor of your favorite tobacco with this advanced product.
Ending Note
Now that you have all the basic information on protecting the heat and flavor and how to utilize most of the flavor saver, you are going to rock the floor with your best one! However, before final proceedings, you need to research a lot on the instructions of flavor saver though it's not complicated. Still, yes, for your safety, you always need to be concerned!