How to set up hookah?
Most hookah specialists or enthusiasts know the basic facts of hookah, its prime features, and general set up no doubt. But still, there are some misconceptions executed during the setup of hookah, which often leads to severe damage of hookah sessions. It can ruin your entire hard work. 'How to set up hookah?' is one of the most doubted questions among hookah lovers, especially the beginners who eagerly want to start their hookah journey but get confused on the proper techniques and methods.
On this blog, we will discuss and enlighten you on the various possibilities of hookah setup that might help you to know the prime facts and features. Basically, these features help the beginners and get to know the highlighted segments related to the hookah.
Things you should know and consider
From hookah set up to lightening your coal. Everything falls under an appropriate technique. Eventually, by following some helpful guidelines, you will realize that following the basic rule is as simple as that. You don't want to turn your lovely hobby into a frustrating mess in no time flat. So, be assured that you gain proper expertise on each part of hookah preparation.
Also, some other issues exist that you need to deal with. This is a piece of write-up that deeply indulges into the matter of becoming a hookah know-it-all. If you're also a beginner or a pro who wants to offer some advice, then you should follow it!
Suppose you have probably been to a hookah lounge a few times or had a fun-indulging smoking experience at your friend's house, but now you are getting obsessed with arranging your hookah party at your terrace for your friends. It sounds nice to enjoy a casual evening smoke at home after a long day's work. So, preparing your hookah session at your place is always a good idea to gain knowledge on this segment and at least avoid such crowds in hookah lounges at this sensitive time.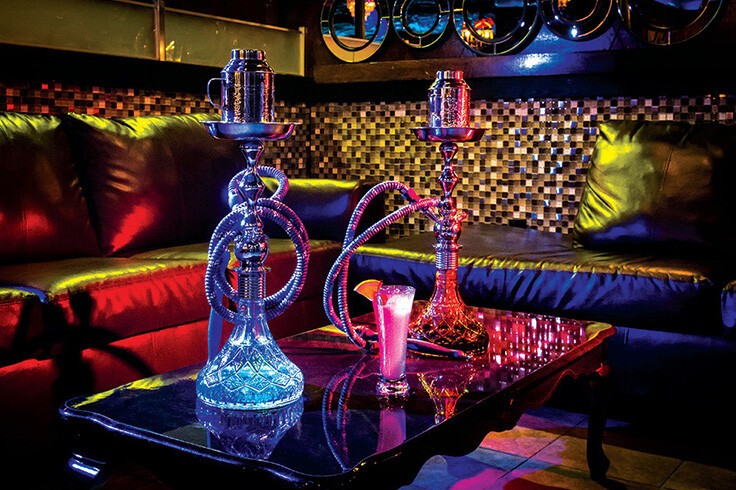 What to do?
Getting to know the hookah:
If you are a beginner, try to start your first hookah session with a small to medium-sized hookah. You can quickly get these from any reputable online shop. The price will be within $60 or less. You can get amazed with beautiful hookahs but remember that will not be suitable for you to start the session as a beginner as these come in bigger size and little difficult to handle. Also, these hookahs are a little expensive as well!
Always go for a small to medium-sized hookah, which ranges from around 14 inches to 26 inches tall but deliver you an outstanding smoking experience. Khalil Mamoon and Mya Hookahs are two great hookah brands that concentrate on these typical sizes.
Focusing on the Hose:
Always try to purchase or upgrade your existing hookah hose to a washable and silicone hose that is primarily available within $25 or less.
Besides, you need to know that there are three types of specialized hookah hoses available. These three major types of hookahs are mostly prioritized in the world of hookah. Hookah hoses are an integral part of hookah accessories, and for this, you need to execute utmost concentration while choosing this segment.
Traditional Hose:
Traditional hoses have been delivered outstanding capabilities for decades, and these were the only option found in most hookah markets until recently. Traditional hoses are made of metal mesh, which is one of the key characteristics of such hoses.
Disposable Hose:
Disposable is made with disposable plastic hose compact and made of light plastic material. Hookah lounges usually utilize plastic material, and after a single use, they throw it away for safety and hygiene. But plastic hoses are usually not durable and best for single use. Disposable hoses are strictly not recommended by the hookah experts.
Washable Silicone:
Now, this one has gained a strong recommendation and delivers outstanding features. These washable silicone hoses could be your perfect 'partner in crime' to provide you the ultimate enjoyment of a hookah session; beginners can adopt this hookah hose to get the ultimate result.
These better-quality silicone hoses are typically put together with anodized aluminum hose handles and base connectors, and these innovative features made the hose individual and different from other hoses. You will automatically feel the goodness of this specific hose when you will be washing these hoses and utilizing them at the time of the session. These hoses are medically fit and maintain the utmost hygiene, so you don't need to have single-use; you can wash and reuse.
The Bowl recommendation:
Be cautious when you are buying a bowl, another prime segment of hookah accessory. Bowls are something that needs to be prioritized to enjoy a typical hookah session with your friends. If you are a beginner, you must purchase an excellent phunnel-style clay bowl that holds from 20-30 grams of tobacco for $25 or less.
Various types of the bowl exist in the market, and these bowls carry several characteristics. Starting from traditional Egyptian bowls to modern clay bowls or glass bowls. Each bowl can produce thicker smoke and helps to execute a long-lasting session. However, there's nothing wrong with an Egyptian clay bowl, but as a beginner, I can suggest that it's easier to pack the phunnel bowl than the Egyptian bowl, and it is easy to clean indeed. If you try out this bowl, you can get a smoother and much easier hookah session. Most of the time, I prefer to choose this bowl as this helps me establish a perfect hookah part without any hassle!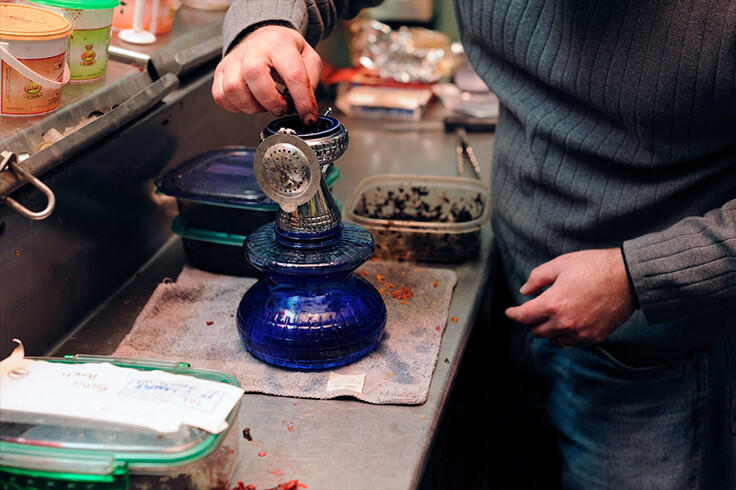 The Coal is calling you:
Most hookah enthusiasts ignore the essential element of shisha, which is the coal itself. Good coal is as essential and crucial as hookah tobacco. If you want to enjoy hookah together with some good coal, you will have a fantastic time and witness an excellent hookah smoke! If you started your session with inappropriate coals, nothing could be able to save you from having an absolute disaster during your session.
Natural coals and coconut coals are the proper saviors of getting a weak hookah smoking session.
If you are one of those serious smokers but trying your luck being a beginner. You must adopt coconut coals. Experts also say it is a healthier way to have a long-lasting hookah session. These coals usually take longer to light, roughly 10 minutes, but you could realize that they last much longer than other coal options and have a cleaner taste. If you opt for a fresh and intact tobacco flavor, then coconut, widely renowned as natural charcoals, is appropriate for you. You can also carry such coals because it doesn't have a harsh smell. I remember that when I used this coal for the first time, I really got surprised knowing the advanced features of this charcoal. These charcoals are even renowned as Easy or Quick lights as they don't need any monger methods to light it up. Also, coconut coals are user-friendly and appropriate for the electric burner.
Choosing a perfect Coal Burner:
A hookah is incomplete without its proper accessories. Certain things make a hookah even more complete and practical. Besides, these hookahs need additional things that help the hookah accessories to be utilized properly, and it assists checking if your hookah session does not witness a disaster end!
Therefore, an excellent hookah session needs a great ingredient to control the exact heat. One of the essential parts of any hookah is the hookah coal burner in 2021. The coal burner plays an integral role in hookah setup. It helps to get the coal lighted within the proper amount of time and controls the total system. Of course, you certainly don't want to afford to get your hands on the wrong one if you are looking for a smooth, enjoyable, and relaxing experience with your hookah you are in total control of.
You could find plenty of coal burners of different companies available in the market, but you need to go through in-depth research before selecting a particular one. As a beginner, you need to know which burners are best for your impromptu beginning. Only then, you would be able to enjoy a fantastic session with your friends and witness a great smoke!
The tale of the Tobacco:
Tobacco flavors are the most prime and foremost segment that you need to concentrate on. Beginners should always start with premium blonde leaf tobaccos. But these tobacco prices vary by state to state. You can get it for $15 or less.
Blonde leaf and Dark Leaf are the most demanding and distinguished tobacco variants worldwide. Blonde is the most common type of hookah tobacco, and prominent hookah lovers enjoy it. To me, as a mediocre level of hookah enthusiast, I primarily suggest everyone try their luck with blonde leaf tobacco. Don't rush with dark leaf tobacco, as this will significantly impact your hookah session. Dark leaf is exceptionally professional, whereas blonde leaf is primarily for everyone.
You can find blonde leaf is a bit more expensive, but it will offer you a premium and memorable hookah session. You could witness a brighter taste through this tobacco series, and it handles heat better and makes the flavor last longer.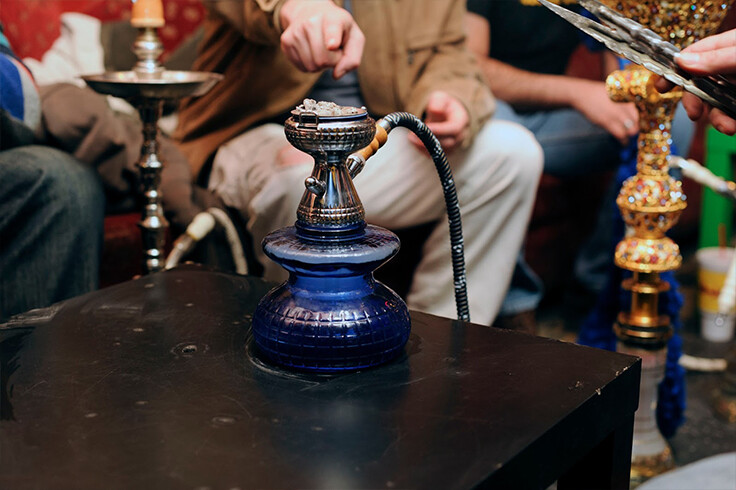 After concentrating and getting to know these prime segments related to the most widespread concern and question, and that is: how to set up hookah? You need to be knowledgeable on some other prime factors that will help you decorate your session for the first time! These core factors include:
Check if your hookah is leaking
More accessible methods of fixing these problems
Working with Hose Adapters
Setting the Grommets if you find it's disturbing
To conclude
How to set up hookah is the most common question you can find, especially among beginners. If you are at the beginning of the hookah process and trying your luck for the first time, you need to be habituated with these small hookah features that will offer you a great smoking experience and long-lasting as well. You might think this entire process is quite daunting initially, but once you have learned and achieved know-how as a whole, things might gradually get more manageable.