How To Choose Your Zomo Shisha Tobacco For Hookah?
Generally speaking, choosing the right flavor for your hookah session may not be a complex term. However, with so many varieties of hookah flavors in the market, things can get confusing. With so many Zomo flavors in the market, it is pretty hard for anyone to decide. However, if you have already bought one for your hookah session, you hopefully know what you like.
Keep in mind that experimenting too much could also backfire. So choose the one which is perfect for you. Here, in this post, you will know about the best tips on how you could choose the #1 zomo flavors for your shisha smoking session.
If you are buying shisha tobacco for your hookah session for the first time, you can find many options to choose from. Likewise, you have numerous options, from musty aromas to sweet treats.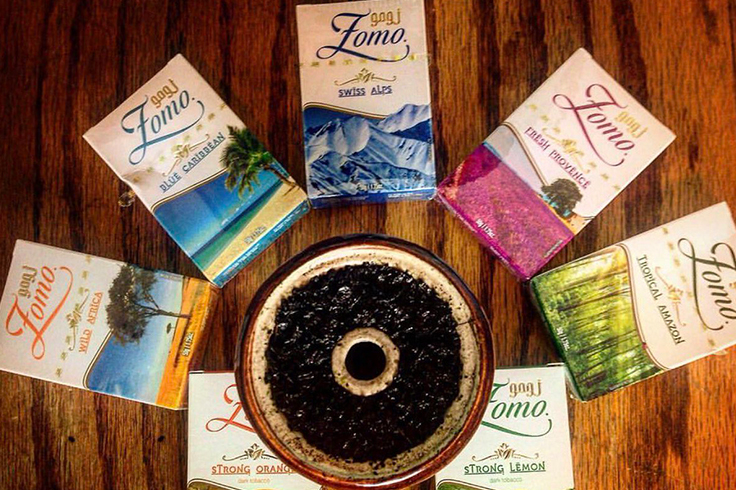 Keep reading to know more about the best flavors for you.
Sweet Tooth
If you have a sweet tooth, then choosing the best zomo shisha flavors is something you will enjoy a lot! There are many flavors from this brand that taste sweet. These include fruity sweet flavoring that tastes phenomenal. So, rather than trying the acrid taste of whiskey, why not try something sweet? Or maybe try the smoky flavor of Hookah? You can easily try sweet zomo flavors that taste nice and thus have a great smoking session. Furthermore, you would also get a lot of preference. The sweets flavors from zomo include strawberry, melon, cola, bubblegum, and many more.
Something Fresh
Let us take the sweet tooth out of the topic for a bit. After a long day, you would want to come back home to try something fresh. Yes, zomo indeed has a comprehensive collection of refreshing shisha tobacco. However, the most popular flavor in this segment is the mint. In fact, this is the most widely used flavor when it comes to a hookah session. Thus, if you are a beginner, fresh minty options are always a good idea.
Furthermore, fresh mint variants of zomo shisha tobacco will keep you active whenever you smoke them.
Are You Ready For An Adventure?
If you love to experiment with different zomo flavors, you can always go for the adventurous types. There are many cuisines of flavors available in this segment from zomo. So make sure that you try these flavors for your next hookah session!
Enrich Your Hookah Session With Zomo Flavored Tobacco
The existence and popularity of tobacco and shisha date back to the ancient Monarchy eras of Middle-East countries and Asia-Pacific southern regions. It has been an excellent means of entertainment for any gathering or party. But if you compare the tobacco products used in the golden periods, today, shisha tobacco has become more relaxing and energizing for smokers.
It is also proven to be a healthy alternative to smoking cigarettes. Flavored zomo tobacco has gained more popularity with the passing and advancing time. Gradually, it has attracted a significant part of the youth population worldwide.
Why Choose Flavored Zomo Shisha Tobacco?
When it comes to the Hookah today, we have endless tobacco variants available in the market. From different types of shisha tobacco to the hookah base to the bowl, from coal quality to flavors of the smoke, we are genuinely spoiled when having a shisha session. But what makes the hookah industry is the flavored zomo tobacco.
Flavored zomo tobacco is all-natural and ensures the smokers an inimitable tang, smoke, and hookah experience. There are a lot of brands available in the market, but we personally prefer zomo. As you already know, the whole preference for shisha tobacco is entirely personal.
Right from the refreshing fruity flavors to the rich, creamy ones, from the spicy ones to mixed minty ones, each flavor comes with its own set of unique tastes and feelings. You would even find some unique dessert flavors such as caramel, chocolate mint, chai, and much more.
For a more soothing experience, you can even try out mixing different varieties of zomo tobacco. From other brands, you can now create something new on your own. You would get some new flavors for your hookah session. This would ensure that you can exponentially enhance your overall smoking experience!
Benefits Of Using Natural Tobacco With Zomo
We all know that having good quality coal is necessary for any smoking session. Just like you would need to have the best zomo flavors for your smoking session, it is absolutely necessary to have the best coal! The type of coal you use would either make or break your shisha smoking session. High-quality coals ensure more longevity and significant durations of smokes. This also impacts the quality of the smoke produced while heating the hookah bowl.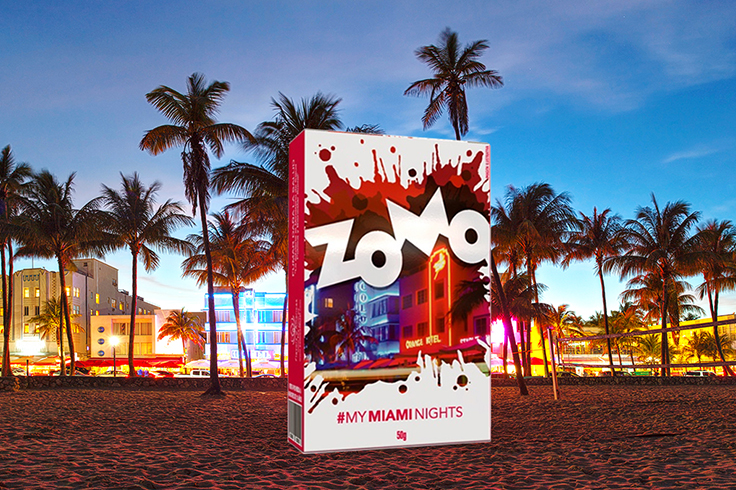 There are primarily two types of hookah charcoal available in the market:
Quick Light Coal
Natural Coal
Quick light coal comes with inbuilt quick lighting aspects. This makes them easily flammable. Unlike other charcoal substances, you need not wait for hours to burn the coconut coal. With a spark of fire, you can get your session started.
But, with natural coal, you get maximum longevity for each of your hookah smoking sessions. Once you light up a single piece, your hookah session would go for at least 1.5 hours. Thus, you need not keep adding more coals after some time. The taste of your zomo tobacco also improves when you use natural charcoal.
Using natural charcoal has several benefits for your health. It is entirely natural and organic and contains no extra additives. It is eco-friendly and doesn't produce harmful smolders like carbon monoxide.
Natural charcoal comes with a higher density than others and can be burnt for a longer time. It is also naturally hard to break with fire or water, which means you can enjoy shisha flavors for hours without any hassle.
Highlighting Zomo: An Amazing Shisha Tobacco In The Hookah World
The popularity of the Hookah and tobacco industry is pretty trending right now! It has been increasing at a more significant rate than ever. Of course, Hookah has become rather popular worldwide. This poses as a great time pass with friends and family alike. There are some amazing variations, great flavors, and top-notch brands available in the market in modern times.
Among the most popular brands in this industry, zomo stands on top! This brand supplies thousands of flavors to its customers. Although a new brand, zomo shisha tobacco is pretty unique and gives a tough time to all the other brands in the hookah market.
Zomo tobacco was established in 2015. This brand has some overwhelming hookah flavors that can blow your socks off.
Some of the popular flavors of this brand are Mint, White Grape Rose, Strawberry, Strawberry With Cream, Watermelon, Vanilla, Watermelon With Mint, and much more. Zomo Shisha tobacco also has a lot of captivating essences for hookah lovers. All of its flavors ensure users much fuller, exotic, and richer smoke with each stroke.
Zomo even comes with an exotic line of its Black, Classic, Splash, Strong, and World Experience flavors. Each line of its tobacco flavors and types have their own essence and unique appeal and style to enchant the smokers. The different lines of tobacco essences from Zomo are specially formulated to fascinate the users, giving them just the perfect line of tastes.
Things To Consider Before Purchasing Your Hookah Setup Online
For every newbie hookah smoker, buying Hookah online has never been an easy thing. The first thing that they get confused about is what to look for in a good hookah.
This is nothing like the buying experience that you get from the local Hookah Shop.
We have already discussed zomo tobacco for your smoking session. But without the best hookah setup, you cannot enjoy your zomo shisha tobacco to the fullest.
Things To Consider
You need to check several aspects, right from hookah Origin to its Material, from hookah Type and Height to Multiple Hose Options, Flavors, Prices. You would have to check every point as a pro before buying it online or offline.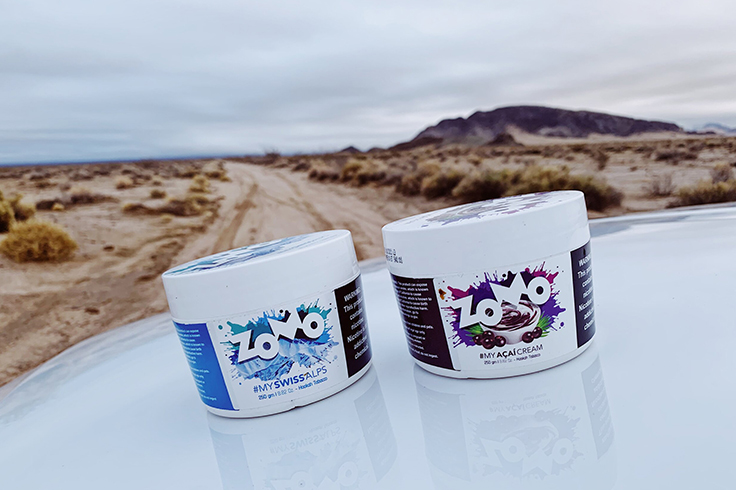 There are mainly two types of hookah setups available in the market:
Traditional Hookahs
Modern Hookahs
Traditional hookahs originate from Egypt, Sierra Leone, Syria, Turkey, and some other renowned Middle Eastern countries. Modern hookahs are manufactured mainly by USA-based Chinese Companies. Whenever you want to purchase any hookah online, make sure to buy the same from a well-known reseller. Not anyone can sell a hookah! It takes a lot of experience to ensure that the seller has the best hookah setups in the market. Before buying, make sure to check hookah types, as they differ in terms of functionality, performance, and look.
Ending Note
You can try out your online inventory to know what we have in store for your shisha sessions. You would see that we have a vast list of zomo tobacco flavors, accessories, and hookah setups within no time. So place your order today to enjoy a good shisha smoking session with your friends.