How To Choose The Best Hookah John Bowls | Tips And Reviews
It is true that the hookah industry is constantly growing. As a result, persistent smokers get to see more and more new and interesting products. These products make their hookah sessions much more effortless. One such product would be the hookah john bowls.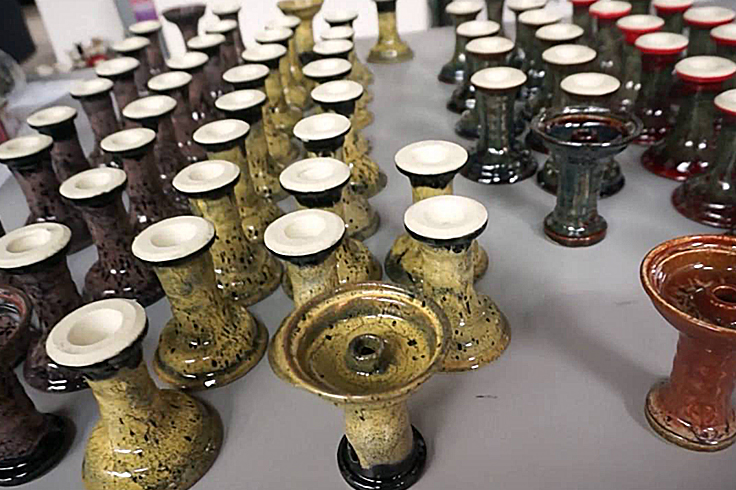 Like any other industry, the hookah industry also strives hard to make an excellent experience for its customers. Therefore, today we will discuss an important question when it comes to smoking hookah. First, of course, we would like to mention again that hookah john bowls are perfect for any hookah session.
Things You Need To Know About Hookah Heads | John Bowls
In recent years, we have seen many radical and new designs of hookah heads. One such significant change is seen with john bowls. Also, the introduction of heat management devices made hookah sessions quite enjoyable. Previously, hookah john bowls were made out of only clay or ceramic. But today, we have products made of glass, silicone, white clay, and even metal. As a result, there are many varieties and different designs when it comes to hookah john bowls.
What are the best hookah john bowls for everyday and commercial use?
There are various hookah lounges offering varieties of hookah john bowls to their customers. If you ever visit a shisha shop, you would get to see more of these bowls. You can never go wrong with john bowls. Be it in your hookah lounge or in-home session. We would encourage you to get john bowls every month to see which bowl suits you the best.
Most of these bowls come either in funnel style or regular bowl style. John bowls utilize funnel style due to its simple structure. It also has the potential to hold hookah juices in the bowl. John bowls are perfect to fit any tobacco as long as it is properly laid out inside the bowl. John bowls even come in classic layouts. Here, these bowls have 4 to 6 holes in the base. This creates even heating of the tobacco and enhances the flavor.
Materials Used For Making Hookah John Bowls
The material used in making hookah john bowls vary from the material, finish, and style. Clay is best for stronger tobaccos due to its heat distribution qualities. Usually, john bowls made out of clay have fantastic heat-up time and evenly heat up the tobacco inside the bowl. Stronger tobacco variants work like a charm in these bowls and add strength to the flavor and the buzz sensation.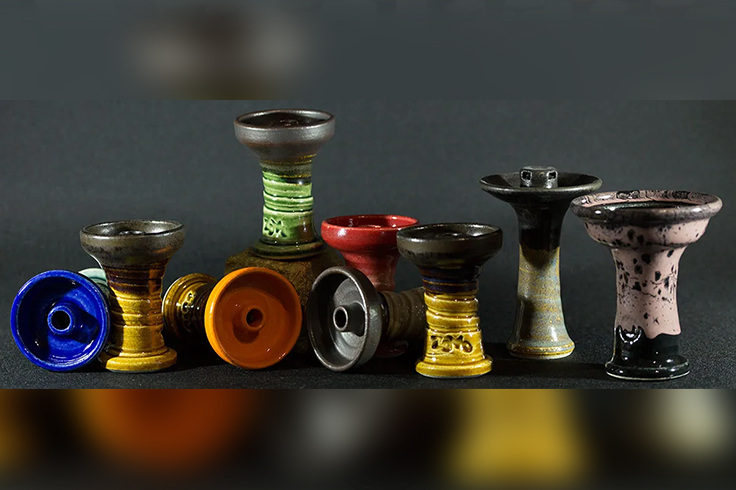 Glass bowls are also available in the market. They had a pretty good run for their time. But, the construction of these types of bowls usually overheats the tobacco since glass can get pretty hot.
Silicone bowls in the market are pretty new! These were recently introduced in the hookah industry and instantly caught up in the hype due to their qualities. These qualities include the prevention of overheating tobacco. Silicone john bowls can be used with shisha tobacco brands such as Fumari, Starbuzz, or any smooth and flavorful tobacco. In addition, silicone hookah john bowls work perfectly with heat management systems. This is because they were specially designed for the heat management units.
Let us now hop into our top list of best-selling harmony john bowls.
Best Selling Harmony John Bowls For Your Hookah Session
Finding the #1 harmony john bowls for your hookah session is a challenging task. There are multiple choices that can distract you. In addition, knowing what is good and what is bad can be daunting. Thus, we have done the hard work for you to help you choose the best harmony john bowls for your hookah session.
Let's hop in our best-selling list to help you choose the best hookah john bowls for your session.
Hookah John Retro Harmony Clay Phunnel Bowl
Features
Made In The USA
Works Great With Tangiers
Product Description
Retro Harmony Hookah John Bowls were released a few years back into the market. This bowl series continues to dominate the john bowls market. The addition of its classical design is currently trending. Over the past four years, various evolutions have been made to this bowl. This bowl falls into the shisha saver category. It has a wide bowl that consists of a semi-shallow interior. If you like this bowl with its original predecessor, it holds around 18-25g, depending on your packing method. The extended neck area is easy to grip during bowl preparation. It has a height of 4 inches. With its 3 inch diameter, this bowl can be used easily with an HMD. The shallow interior is perfectly matched with a slightly slimmer spire of about .75 inches compared to the 1-inch gauge of the current harmony bowl.
Hookah John Harmony Bowl SILVER METALLIC Hookah Shisha Phunnel Bowl
Feature
Perfect for Tangiers
Fits Kaloud Lotus
Burns Tobacco Evenly
Made In The USA
Product Description
These john bowls are entirely made in the USA. This product is quite like the Alien Hookah Bowl. But it has a deeper outer edge than the angle of the Alien's outer edge. Thus, there is a far more even distribution of tobacco and even burning of shisha with these john bowls. This bowl can hold approximately 30-35 grams of shisha. The materials used are the same as the Alien, which is American-made. Every bowl is handmade. Its colors are more unique, and the handle comes with a new grip and feel. This bowl can be used with standard shisha variants like Starbuzz And Fumari. However, we would suggest that you use this bowl specifically with Tangiers shisha tobacco.
Hookah John Bowls 80 feet Clay Phunnel Bowl
Feature
Bonus Hookah Shaped Car Air Freshener Included
Made In The USA
Works Great With Tangiers
Product Description
This is one of the best hookah john bowls in the market. We are personally very pleased with its new design. Previously, we have used the 80 feet bowl countless times across several brands of tobacco. But the latest variation of the john bowls is quite impressive. These john bowls are handcrafted here in the US with quality clay materials and follow the same color patterns from the previous bowls in this collection. What about cloud production? It is great! The shisha consumption? This bowl can hold 13 to 16 grams of shisha.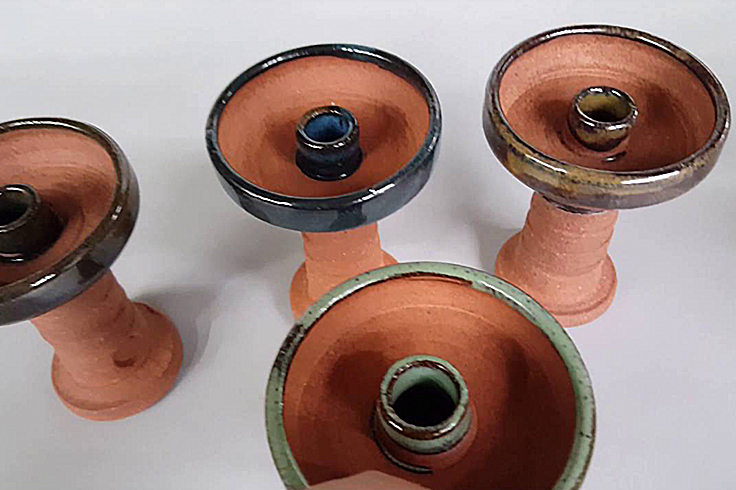 Hookah John Bowls Limited Edition Ferris Hookah Shisha Phunnel Bowl
Feature
It has an outer lip made to hold the Kaloud Lotus HMD in place
Can Be Used With Foil Phunnel Bowl.
Product Description
This Ferris john bowl is about 4.375 inches tall, 3.375 inches in total diameter but has an inner bowl diameter of about 2.5 inches. It even has a dedicated place to hold an HMD. If you are familiar with using an HMD for your shisha sessions, you would know about this bowl's features. The HMD fits inside the bowl with little movement and still has enough room to breathe. This bowl is handmade in the US using American Clay by clay artisans, the same procedure and materials used for all Hookah John Bowls. If you want to use this bowl with foil, you can do so without any issues.
HJ RED CLAY HARMONY Hookah Bowl
Feature
Made In The USA
Works Great With Tangiers
Product Description
The Red Clay Harmony Bowl is where modern meets tradition when it comes to john bowls. Traditionally, hookah bowls were made from red clay from the Middle East, China, or India. That clay isn't all that bad. This has been working for generations. Hookah John Bowls usually use a white clay body made in the US, handcrafted by Clay Artisans. The brand wanted to bring yet another product to the hookah community and change the materials to bring his modern hookah bowls closer to traditional red clay bowls, yet make them in the US using American red clay. Many will use the Red Clay Harmony Bowl for one dedicated flavor, but that is not necessary. The bowl handle is not glazed for a new appearance, and the outer bowl is glazed for smoothness and color. The inner bowl is not glazed. This ensures that no flavor is absorbed, which many will like for dedicating a single flavor.
Ending Note
So, we have come to the end of our blog post.
John Bowls is something that any persistent smoker favors over standard hookah heads. Yes. Bowls are also called heads in the hookah industry. If you did know this, we expect that you have been smoking shisha tobacco for quite some time now.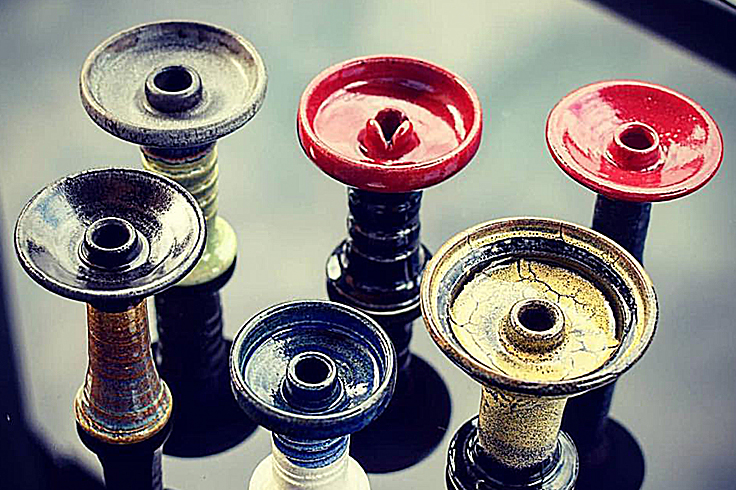 We hope that you can find the best hookah john bowls for your shisha smoking session by the suggestions we have provided above. If you want to purchase the best john bowls for your smoking session, you can check our inventory. Please visit our online store and place your orders.