Hookah Through Covid-19 Pandemic
The outbreak of Coronavirus has shaken the entire world. Businesses across the globe have witnessed a major downfall in the previous year. No wonder, people are not willing to take any risk, which has also resulted in hookah lounges getting closed. Even when this has led to a terrible loss, yet this was the requirement of the current time. Does that mean smokers are no longer smoking hookah or their favorite flavors for tobacco?
No! Simply they have stopped visiting the lounge and becoming a part of the gathering as it increases the chances of getting infected. But, they can definitely make their hookah set up at home and keep enjoying their smoking session. It has been seen that hookah sales went up for retail stores as people were at home in quarantine.
Why are lounges at high risk?
Hookah smoking is considered a social activity. In lounges, you will meet other people and which leads to gathering.
This might involve coming in contact with other people and sharing the mouthpieces that increase the threat of getting infected. Since both sharing and gathering increases the chances of getting infected by Covid 19, the hookah lounges were strictly restricted to open.
Even chances of getting infected by Coronavirus persists in lounges when they do not pay attention to cleaning. Inadequate and improper cleaning especially the mouthpieces can result in becoming a victim.
Despite there aren't any cases of transmission through Hookah smoking or from the exhaled smoke, according to WHO, shared smoking devices can be threatening as it facilitates transmission.
To stop the spread of the virus, just like any other general equipment in your house that is constantly washed and disinfected after every use, the same theory will be applicable for your hookah set.
If you have landed here to find a way out that can help you to keep smoking but prevent transmission, we hope the following information will be helpful.
First and foremost, you need to look for an online shop that offers hookah set up, flavors for tobacco along with other associated accessories. When you have everything at your place, you can create and customize your smoking session as per your needs.
But make sure you keep in mind the following requirements to ensure you don't get sick.
Say "NO" to Sharing:
Now that Coronavirus spread has become a threat, finally, you have got a valid excuse to keep your hookah set up to yourself. Jokes aside, this is a serious problem that humankind has been facing, and therefore if you want to stay safe and enjoy, say no to sharing.
You might think that having a hookah setup with multiple hoses and disposable ones can be a great inclusion, unfortunately, the slightest possibility of getting affected remains as if this virus might be pushed into its base while the next smoker can inhale it.
Therefore, the only solution that remains with you is to buy a secondary hookah that you can give them every time you plan a get-together.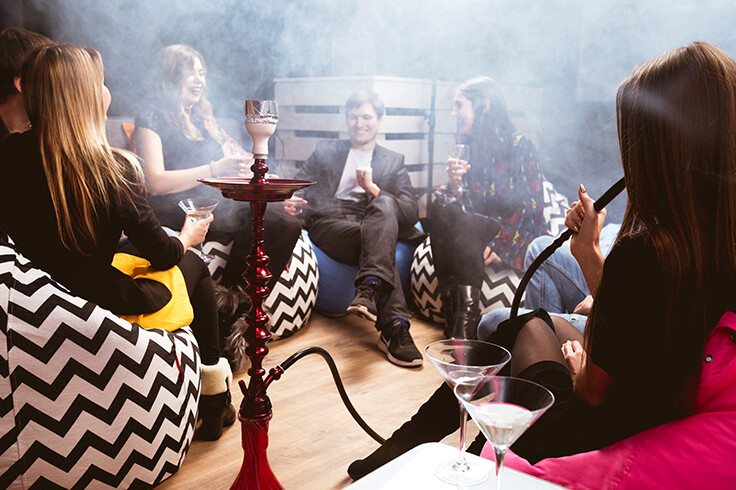 Use Clean Equipment:
Make a habit of cleaning the parts of hookah every day after use. Well, this is definitely a big need for the time but also, make it a habit as this is a good practice. You can make use of disinfectants like hydrogen Peroxide as it can ensure no spreading of the virus along with ensuring no damage to the hookah parts.
Please make sure of repeating the process every time after your friends leave or you enjoy a hookah session. This improves the life of the equipment and ensures safety.
Check if others are using clean and safe equipment:
Keeping in mind about cleaning the hookah set up, you also need to ensure that others who are a part of the party, are also using safe and clean equipment. Taking precautions is always a safe way to move.
You might be thinking about how someone else's untidy equipment is gonna affect you. Even when it might not, but being a responsible person, you must notify your friends to follow the right steps and stay away from
Also, it is highly recommended to use a disposable hose.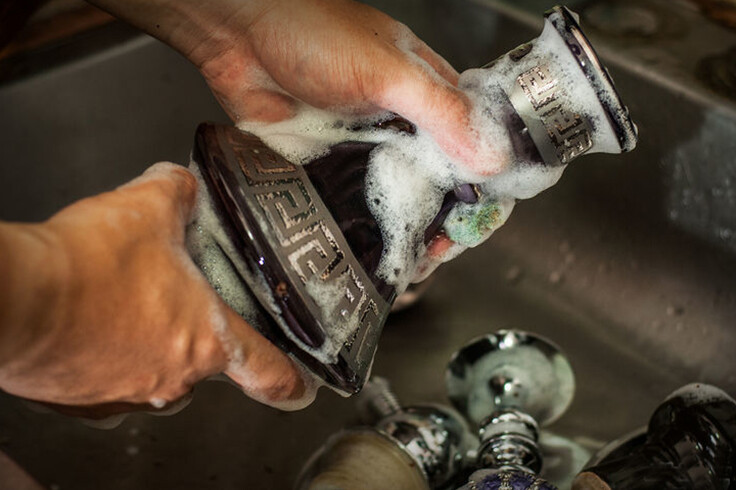 Don't smoke if you are not feeling well:
You must be aware of the buzz created by smoking hookah. It might not give you fever but will give you buzz depending on the flavor and brand you have chosen. If you are feeling frustrated due to the pandemic, trust us when we say Hookah smoking won't make you feel any better.
We, being human first, would not recommend you to smoke Hookah daily as after all Covid 19 is an infection that straightaway affects the respiratory system. Daily smoking will create complications and hence, make sure you don't pay much attention or encourage the habit of smoking hookah.
Buy quality equipment:
In such an extraordinary situation, where disinfectants have become a daily need, you have to pay attention to buying quality hookah set up and accessories. You can find a range of online retail shops that offer a wide variety of choices to enthusiasts. All the parts of Hookah available on these online shops ensure staying unbreakable irrespective of several times of its use.
Delve on quality to acquire longevity.
When it is about surviving the pandemic, you have to take essential steps that will ensure staying safe. Here we have mentioned a few steps that will help you to restrain transmission, but apart from that you again will need to take the basic steps to ensure the safety of your health.
Remember, your health should be your prime concern and currently, sharing and gathering are no less than a crime.
So, stay safe and keep enjoying your smoking time.