Do the best things that make your hookah session awesome!
Enjoy your weekend
As a big hookah fan, you always love to store your bucket with all the essential hookah accessories. You are such a big fan and so adorable that you cannot let your friends go if they want a severe hookah session at your home and chilling out! You do not want to close the door in front of them saying 'NO,' 'I do not have the mood' or 'I do not have such plans,' I guess I'm uttering the right words! If you wonder with such plans and even if you want to enjoy some 'me time your beloved hookah but wonder what to do while smoking, you can adopt these plans. We are here to save you from the confusing scenario!
Getting rid of the confusing picture! How?
You can get plenty of options to enjoy the hookah session to the fullest. If you don't have the mood to do these, you can even try out several new techniques before starting your session. You can probably learn how to pack the tobacco flavors, such as starbuzz, or mix the starbuzz special editions to invent something new and experimental?
But before we would suggest you go through our top 4 selected things to do while smoking hookah! We can assure you would love it and these plans will never let you down!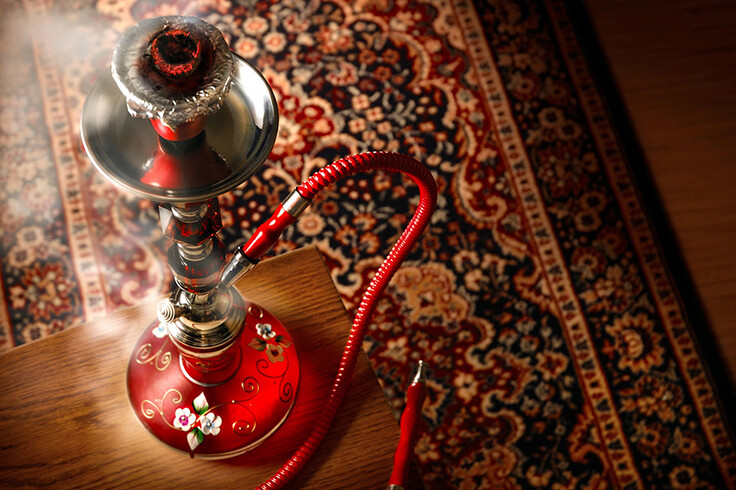 Check out some fun stuff to do with smoke!
Hookah itself is a wonderful thing to prospect its high-end features, and you must admit that how hookah has become an essential aspect of your life gradually! It is the most ingenious method of smoking and thus offers a unique experience. Whenever you begin your session, you must need some fantastic pass time methods to enjoy the session utmost.
Hookah is something that makes something you are doing already better. Are you an insane movie lover, then you can watch a movie with hookah? Love listening to music? Listen with hookah, getting a haircut at home? Get it with a hookah! or probably you can prepare a delicious dish to enjoy it hookah. There are a few situations in life where a hookah won't make it better.
Thus, we have narrowed down some of the experts' favorite to do things while having hookah. Check these out!
Chilling out with friends and make an exotic hookahs session
Hookah is something that starts and ends with friends. If you researched hookah's history, you could probably find that hookah was invented to enjoy the smoking purpose and delivered its duty as an entertainer socially with friends, relatives, colleagues, and more. So, in its purest essence, hookah is a social activity and one that is meant to be enjoyed with friends.
So, if you are getting bored with a solo smoking session, you can decorate your rooftop home, light up your beautiful roof and arrange an exotic hookah session. You could find this session beneficial after a long and tiring working week. The weekend must be something different and enjoyable, right? Most passionate hookah lovers enjoy group sessions rather than having solo smoking. This is interesting to enjoy your hookah with an outstanding tobacco flavor like starbuzz and friends on a starry evening!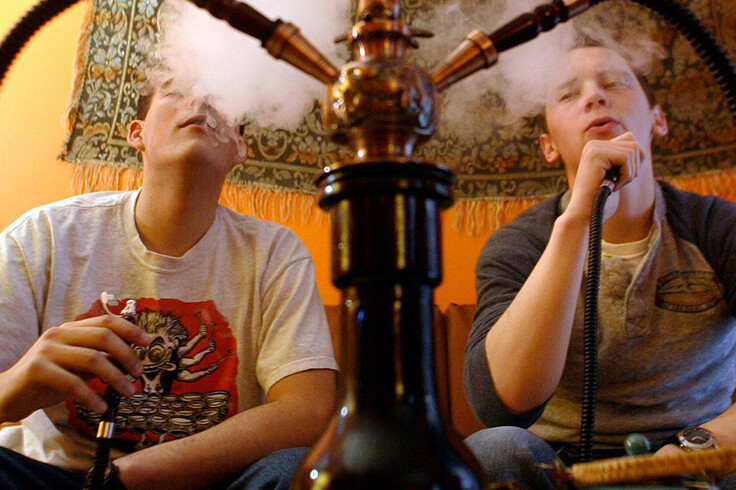 Great friends, fresh coals, starbuzz and breezy evening, what more would you want?
Who says some music? Then invent the tune while having a great smoke!
One must admit that music is pretty unanimous – almost everyone listens to music, at some level. If you find yourself an avid fan of music, you can try to feel your music more passionately with hookah sessions. This could be more interesting if you add starbuzz – the exotic hookah shisha tobacco that increases the session's length and power.
Few things in life are as exciting as dropping the needle on a fresh vinyl. While you may enjoy your favorite music differently, we can probably suggest that listening to music is only enhanced by hookah, none other than that. Music brings a fresh vibe and serene environment that you can enjoy and feel. Hookah can be a severe add-on to this most favorite thing. Discovering your favorite music along with a great smoke would be a wonderful and memorable experience for you as a serious hookah lover!
If you don't believe us, you can try out 'something just like this' from Coldplay's 'Memories… Do Not Open' album while intaking hookah with the most outstanding flavor: starbuzz. This is something, we can bet, that you will not forget for your entire life!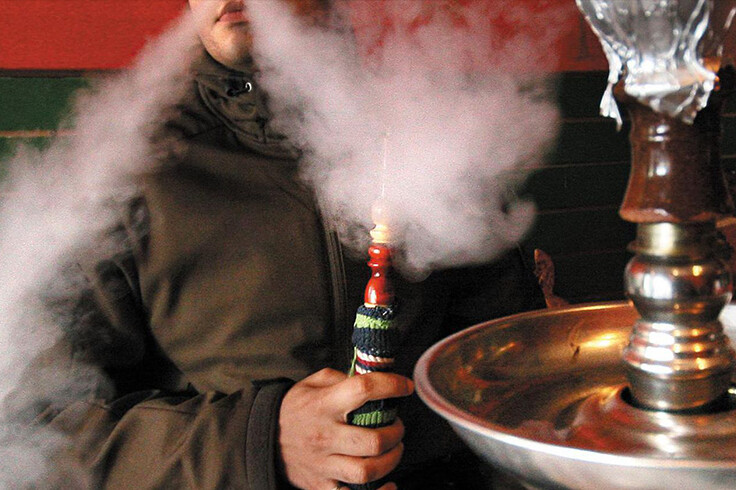 So, are you ready to take the challenge?
The greatest fan of a horror movie? Hookah can give you a nice buzz!
Hookah and a movie! Wow! What a combination it is! But have you seriously tried this before? If not, then try it now. Being a fan of horror and Halloween, you must try this to enjoy a best-ever horror movie to get a great buzz through your session. It's time to break out of the scary movie and try out such the newest thing.
Even when it's not the spooky season, shisha and movies make sense. You just need to prepare your bowl with starbuzz shisha flavor, sit back and relax on your couch with your beloved cushion, and enjoy a horror movie on Netflix! Try this process, and you will feel a relaxed Friday night after heavyweight weeks. It has been considered to the experts who love to experiment and try out different things to enjoy the hookah.
They say that "An easy combination because once set up, neither requires extra effort, you just need to enjoy the hookah flavors and the movie itself."
If you have a list of horror, suspense, thriller, or even action movies in your bucket. Try to start watching these and make yourself set with a large popcorn and flavorful shisha.
Video Games – create your fulfilled gaming zone with your favorite hookah
While this personally could almost be number one, because playing a video game and enjoying hookah is one of the most passionate combinations you have ever witnessed! If you go through some research, you can easily find out the facts that most hookah enthusiasts love to chill out or pass their weekend by opting for the method. Of course, some exotic tobacco flavors like starbuzz will be an added advantage, but you need to try this once for your lifetime.
While sometimes it can be a bit of a pain in the ass to hold a hose and play games, once you get your hose holding method down, it's simply something you can't really go back on. Nothing pairs better than hookah shisha and video games. This beautiful and creative combination enlightens on your fulfilling nature. This method is interesting if you don't have your friends' availability on that, but you can feel the craving of having hookah and playing games, you can go for this all alone! Trust me; you will never get bored with this if you are all alone. Take a few puffs of starbuzz to celebrate a kill streak, or enjoy your shisha while you sulk and wait for a respawn. But at the beginning, you can find this task a little bit daunting as it will be a little tough to hold your hookah hose with both hands on a controller. All you need to be a little creative to begin the session and play the game simultaneously.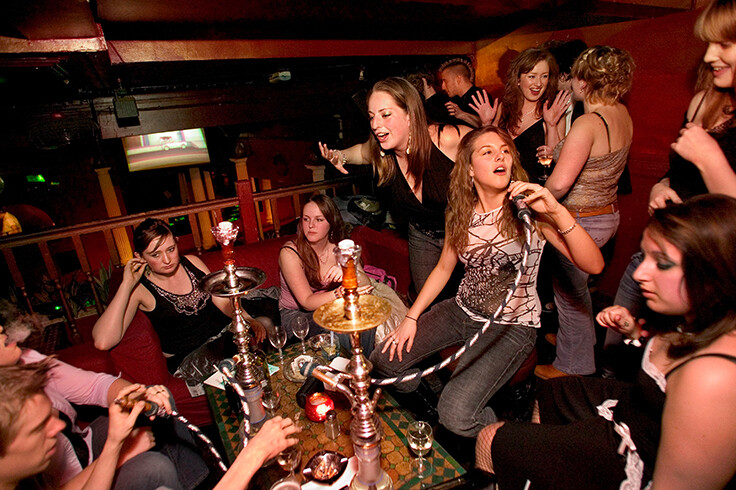 Few tips: If you are obsessed with these two things at the same time, you can tuck that silicone hookah hose under your arm or get creative and use a microphone stand to hold it for you. These entire things make the process easy. Try to research some specific and avant-garde features of the newest hookah solutions, and you could find out that there are companies out there that make custom hookah hose holders that attach to your gaming controller. Once you are all set with the hookah set up, nothing can stop you from being the winner of your favorite match. You can use a long-handled hose like a D Hose or B2 Hose that is famous for its durability and length to smoke hookah anywhere, keeping a minimum distance between you and your smoking zone.
Bored with trying these methods? Invent something new
If you have already tried out these methods, then you could probably put your hookah time to good use and work on your hookah bowls or something like inventing new mixes of tobacco flavors. An extended weekday is not appropriate to explore the most effective methods of hookah smoking. If you are that obsessed with this smoking device, you can start learning the mixing techniques of tobacco flavors that will help you at your next hookah party, and you could probably surprise your friends with this new talent!
If you are a strong starbuzz fan, you can also dedicate your time to learning new flavors and seasonal flavors of this shisha tobacco while smoking hookah. Also, you can start getting ideas on a classic smoke ring. Take the online help from the beginners' tutorial. You can get genuine assistance from online experts who can teach you the ultimate way of making a good hookah.
There are plenty of tutorials you can also enjoy while smoking hookah on getting a dense puff of smoke. You will be surprised to know that there is a considerable thing that exists beyond your knowledge. Once you have mastered the basics of shisha tricks, move on to more advanced moves like the smoke tornado and cheerios. By getting these tricks, you will be a hookah pro in no time! Explore the best of you so that next time you can impress your friends with these adventurous tricks.
Calming your hookah session
To conclude, I must say that smoking hookah is a great way to relieve stress; after a hectic week, you just sit back and relax with your beloved starbuzz, some awesome friends, or probably watching a movie, listening to music, or playing your favorite game. There's nothing better than this to enjoy your perfect holiday. Each intake and cloud feel like the weight of the world leaving your shoulder, and you will feel airy and light! Now that you have gained tons of suggestions, what will you choose among these options to spend this weekend? Let us know!