Best Hookah Flavor of 2020
Hello lovely people. Hope you are enjoying your favorite Hookah flavor at home!
2020 was challenging and of course, in such a tense and stressful setting, Hookah must have been your escape.
But sometimes, finding the best tobacco flavour becomes a challenge…
In today's world, with overwhelming options of amazing hookah flavors, finding the right one can become a challenging pursuit. However, we will still strive to help you in every manner to get the answers to your questions. Trust us, when we say that Hookah smokers are always in the quest of finding the best hookah flavors.
So, to your question about, what are the best hookah flavors of 2020 will certainly end here.
In this blog, we will look for the most reviewed, bestselling, and top shishas in the market available for more than a year now. With more brands coming up with enticing tastes, choosing is undeniably a big challenge.
If you look back, you can find that the market did not have many options, and therefore choosing was much easier. Most of the experienced smokers started with something very basic unlike now when these smokers are provided with uncountable choices.
These days not only the brands are coming up with options for tastes but also they make sure to satisfy the needs of diverse smokers. The list consists of the best tobacco flavors that you will love to taste and have got the best reviews from smokers.
Check out the following list to make your choice.
Lemon Muffin by Azure:
This time, we are gonna include only the names that are going to take you to the zenith! If you have been keeping an eye on it, you must have seen that there were a range of flavors that dropped in the market in the last year. Some of them include Royal Raspberry, Rio Mint, Cola, and Apple Cider which is their current inclusion. Another addition to their blonde line is the Lemon Muffin.
However, the lemon Muffin by Azure has been in the buzz. This new flavor is categorized under their blonde or gold line. Their constituents make it a better and great choice for the taste buds. These are the blonde leaf tobacco in combination with the citrus flavor from lemon and pastry flavors. Together these tobacco flavors become a great variant and an indispensable choice for smokers.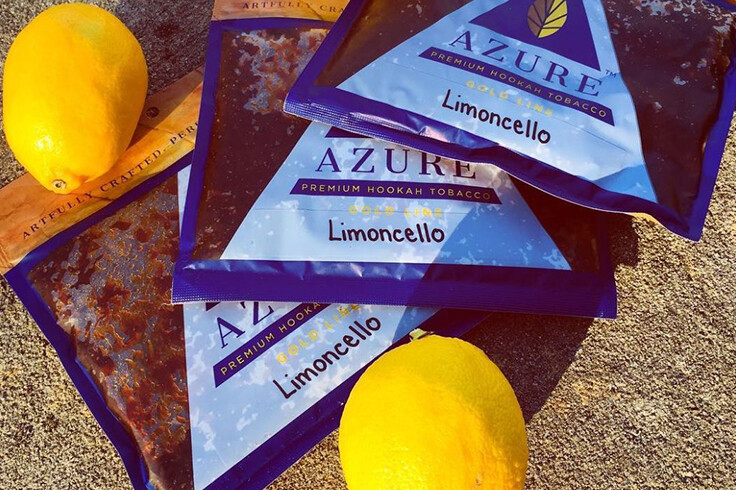 How does it taste?
When you are smoking this new flavor in their product line, you can acquire the basic muffin flavors in combination with baked items and variable spices. In short, you will feel like eating baked and a spiced muffin.
It's a total WOW!
When you open it for the very first time, the smell you get will make you feel something appetizing. More like, when you pass a popular bakery shop that has the best creation in the market and you can smell the sweet and spicy aroma.
Yummy! Isn't it?
The inclusion of lemon makes it feel like a sweet candy that compliments the taste of muffins. Even the cloud smoked from this tobacco is simply jaw-dropping. Its dense smoke and yummy taste make it count in the list of best tobacco.
A Note for the Smokers:
Most of the blonde leaf tobacco consists of relatively lower nicotine content. People looking for more buzz might be complaining about this product because of the moderate buzz, but its flavor can truly offer a great experience. Low nicotine content in this tobacco makes it a great inclusion for both novices and people looking for a lower buzz.
Crafted #8 by Al fakher:
How about the crafted batch of Al fakher?
Well, their latest collection consisting of the crafted blends has brought them to the list of top flavors. The collection available in the crafted batch is something very unique and new as you will not be able to find something similar in their Standard range. This new batch started with the batch numbers 4, 7, and 8.
The best thing about this new range is the blends offer diverse smoke experience. Even when the product-line has stolen hearts, one of them has become the top favorite among hookah enthusiasts. The number 8 product mesmerized people as it lasted for 5 minutes before firing. Hope it makes you understand its quality.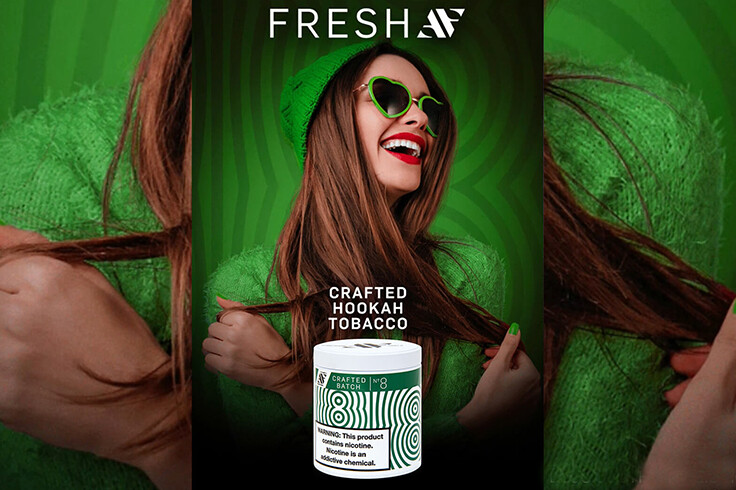 Its composition consists of lime and lemon blends, which is a great mix in the world of hookah. However, Al fakher never restrains from coming up with magic. Introducing Al fakher green tea helps you to experience these new and amazing tastes. Most of the smokers of this brand are experiencing and loving this taste.
Once you open its lid, you can immediately find the aroma of sweet lemon. Compared to the standard lineup, the lemon is available in a candid and brighter version. The components of green tea do not have a leafy taste but offer a mouth-watering sweet brew. This is not only adding depth of flavors but its new taste keeps the smokers on toes and coming back to them.
The best part about it is the sweet cool mint that you can experience while exhaling. This came as a big surprise to the smokers.
Such blends and sensation are perhaps the reason for the growing demands.
Açaí Cream by Zomo:
So you are a Zomo lover! You know what? Zomo is back in action. This Latin brand does not have many blends until recent times. Their new innovative and bold design along with the fresh blends paved the path to enjoying a top position.
After their relaunch, they have never stopped bringing new flavors to their product line. From the many blends that caught the eyes, one that stole the hearts of smokers is Açaí Cream.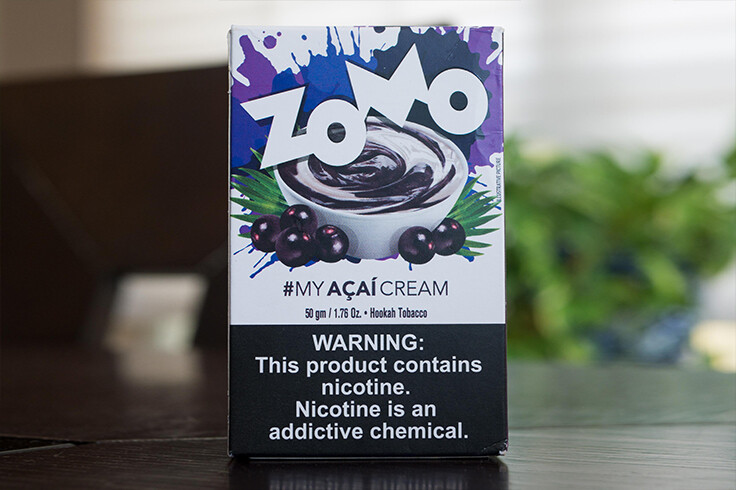 Açaí is a name of berry that can be found in fancy smoothies or in some cooking shows. If you check the shisha market, it is pretty much clear that godly fruits do not get much availability. This blend is even more complex than the blueberry blend as balancing game is much harder.
This Açaí profile offered a sweet version of dark berries along with the redness. Moreover, the cream taste is certainly delicious and that adds to its texture and smoking experience. The mild sweetness will definitely help you to enjoy a better and elevated experience.
If you are experienced, you might know that in their past list of products, some of them have surprising mint flavors that kept popping up. Being a hookah enthusiast, we can say to you that the cooling sensation while exhaling offers a great smoking session.
Natural order by Trifecta:
Back in the year 2015, when Trifecta came up with their new series of the dark blend, makers claimed that this was their secret flavor which even the experienced smokers haven't tasted. Manufactured in the USA, the Natural order by Trifecta will never fail to fascinate you with the exclusive dark flavor profile. The use of burley tobacco leaves and shisha is handmade and prepared in small batches.
Burley tobacco means great flavors of hookah along with the great buzz.
This package is available in 250gm and easy releasing jar. When you smell it, you can get the exotic feeling with the citrus aroma. The blend of molasses, honey, natural citrus, and glycerin will again keep you on your toes. The wide range of tobacco flavors included in this blend keeps the smokers coming back to them for an awesome smoking session.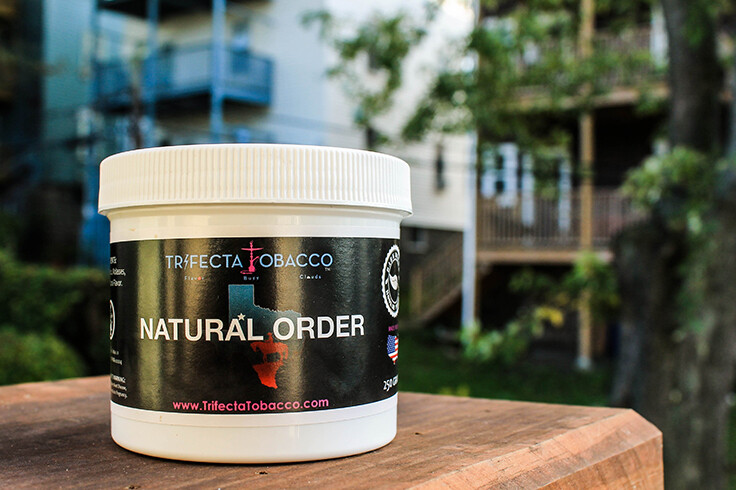 While you smoke it, you can acquire the pineapple flavors followed by the citrus of lemon and orange zest. Trifecta, therefore, has a good balance with tobacco flavors. Despite being a dark flavor, its pungent nature can be dissolved by proper mixing. Also, you can stay assured that there are no overpowering flavors in this tobacco blend.
The range of flavors that you get is prepared nicely to offer the perfect blend. All the flavors that you get compliment each other nicely while smoking thereby offering dense could and a nice buzz.
A Note for the Smokers:
The Natural order offers a magical experience to experienced smokers. If you are a fan of natural flavors, dense smoke delivery, and wanting that amazing buzz, this can be a great addition. However, if you are a moderate smoker, you must beware as the buzz has offered a strong sensation. Hence, for the newbies, this is not a great addition but for the experienced, you guys will love it.
Spiced Chai by Fumari:
Chai is a popular term for tea in India. This is a part of daily life for the Indians which can be spiced up by adding different types of spices like tea leaves, ginger, cardamom, and cinnamon. Keeping the natural aroma, Fumari brings to you the Spiced chai that has the signature blend of black tea, nutmeg, and cinnamon. Makers of Fumari consider this as their masterpiece that will attract you to choose this spicy taste.
The Spiced chai by Fumari when smoked offer a blend of cardamom, nutmeg, and cinnamon. It also has the subtle aroma of clove and vanilla to it. Keeping everything together, the creamy flavor offers great waves to your taste buds that offer unique taste throughout. You must know that the sweetness of this tobacco is much lower as it pays more attention to the spices.
No wonder why Spiced Chai is considered the best combination of tobacco flavors. The easy releasable pouch adds to its positives. When you unpack it, you can immediately find the strong aroma of butterscotch or vanilla with the spicy tea flavors to it. It offers a decent cloud. However, if you have attained mastery in heat management, you can expect an insane amount of cloud.
It's a real pleasure for enthusiasts!
Kashmir Cherry by Tangiers:
The surprising range of flavors included in the product range never fails to wow the customers. The delicious taste in their flavors resulted in acquiring the top position. If you are in search of the premium class of Tangiers Shisha, you might try the Kashmir Cherry. Once you try it, it is hard to resist.
This tobacco is made from dark leaf tobacco along with ensuring flavor longevity. Manufactured in California, this particular tobacco entails the Maraschino Cherry along with the proper amount of juicy molasses. Proper blend and combination of the ingredients can be found in its flavor. The flavors together dominate to eradicate the stingy flavor of the dark leaf tobacco.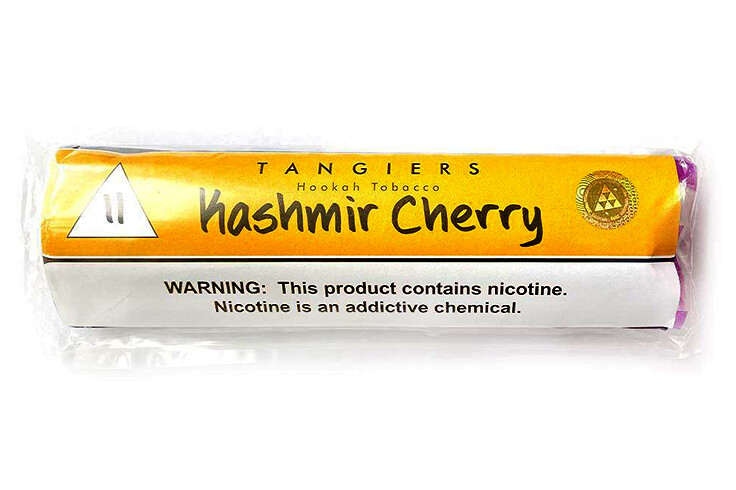 The package comes in 100gm and 1 kg variants in a tightly sealed pouch. While unpacking, you can get the smell of spices and Maraschino cherry. You can find similarities with the dark woody flavors when mixed with a cherry. Despite some smokers reviewing it as similar to Cherry Lucid, the reality is the Kashmir Cherry is more depth along with the floral taste. Moreover, reducing sweetness has added to its advantage.
Coming to the longevity and cloud output, Tangiers will never disappoint you. Despite the nicotine content is as minimum as 0.3% which is lower than the others consisting of 0.5%, it never fails to give the right amount of buzz.
Kashmir Cherry by Tangiers does not need an amply heat supply as this shisha has the ability to deliver great output even in low heat. Moreover, due to the juicy texture, you must know that packing style. It is suggested to choose the phunnel bowl to enjoy the best smoking session.
Blue Mist by Starbuzz:
There is a range of combinations available in the market, but from the popular names of all times, the Blue Mist of Starbuzz is considered the timeless tobacco flavour. This is from the best-selling, popular, and one of the top shisha tobacco. From their range of products, this brown colored shisha consisting of the blonde leaf with relatively less percentage of nicotine can be a great addition.
When you smoke this flavor, you can smell fresh blueberries. Then again, there is a twist, every time while you sniff, you can sense peppermint. You will simply love the way tart berry gives the overwhelming sensation. However, to be very honest, you will not get any mint flavor. Take a puff and feel the cool sensation in your chest and throat.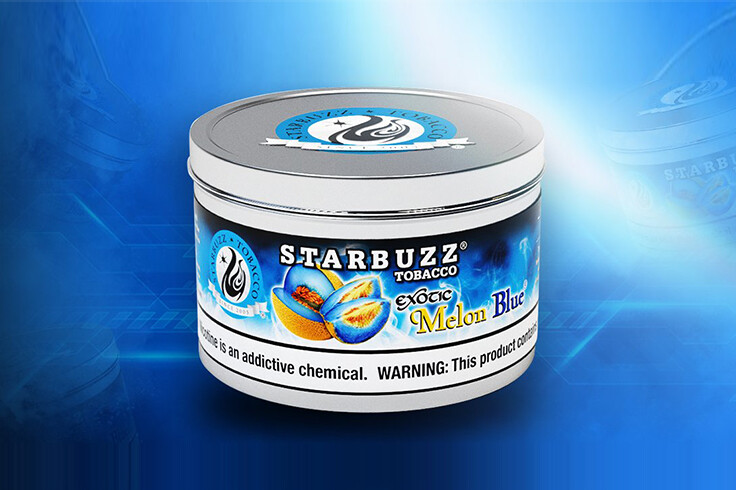 When it is Starbuzz, you can stay assured about the clouds irrespective of drier texture. The uplifting clouds are simply amazing along with the after-smoke scent.
Depending on the way it is packed in the bowl, one session can last up to 1 to 1 and a half hours. Even based on the coal you use, the session can last more than the mentioned duration.
You can mix the favorite tobacco flavors like vanilla or lemon flavor with Blue Mist.
Blueberry Mint by Adalya:
Adalya tobacco is a Turkish brand that was established back in 2003. With the range of flavors – which if counted will be more than 200 different flavors is enough to satisfy the diverse needs of smokers. It has a great mix and flavor, making it a universal choice for avid Hookah smokers.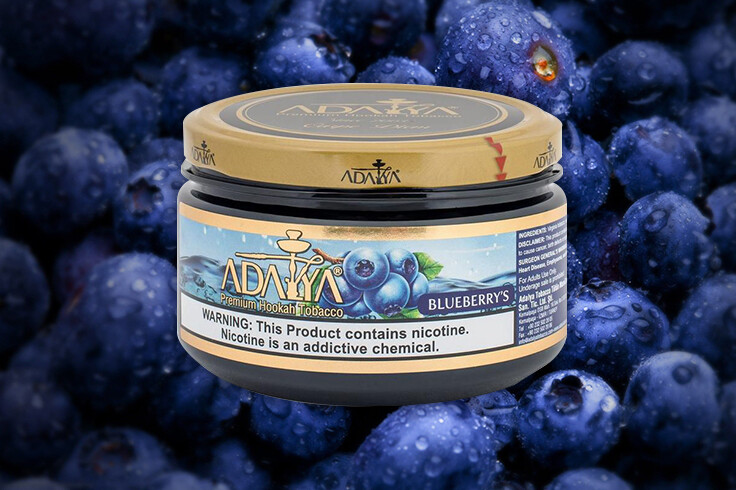 From the several other tobacco flavors available in their assortment, the Blueberry mint is the new addition. This is especially for the enthusiasts who are looking for aroma and sweet experience which comes from the finely cut tobacco. High quality ensures a longer experience similar to any other Adalya flavors.
End of the List:
That's all for the party people! We have just stepped into 2021 and hopefully, the whole year will be filled with excitement. We don't want you to feel discouraged by choosing the wrong tobacco as hence the mentioned flavors from different brands are here to guide you.
We, being hookah enthusiasts, love to enjoy these tobacco flavors and we know that the products we have picked will offer the best hookah experience.
The list is created for both experienced and newbies.
Pack your bowl, lit the coal, set the ambiance, take a puff! And enjoy a great smoking session.