Accessing the proper hookah accessories
Every smoker does know that hookah is an ingenious smoking method. The hookah has the ability to make the session tremendously beautiful. If you are an ardent fan of hookah and want to be a part you must know that hookah cant be survive without its accessories. A hookah is complete with all hookah accessories. Be it shisha tobacco, bowl, HMD, or anything. This unique smoking instrument might seem daunting but it gives you the uniqueness of smoking that you can't imagine!
We have covered many topics related to hookah, but in this chapter, we will discuss the ingredients that are essential to set up a grand session.
Let's begin
What type of hookah accessories that hookah lounges generally use?
Hookah lounges generally use different types of accessories. If you want to prepare your session like a hookah lounge you can go ahead, but you must know that hookah lounges generally use a lot of variety. There are different types of segments and accessories that are commonly used by hookah lounges. If you are new to hookah or a beginner, you can start learning by visiting different types of lounges or shisha cafes. If you want you can replicate the shisha lounges at your home with the help of those hookah accessories. Today, our goal is to educate you about the basic hookah accessories that make your hookah session more prompt and prominent.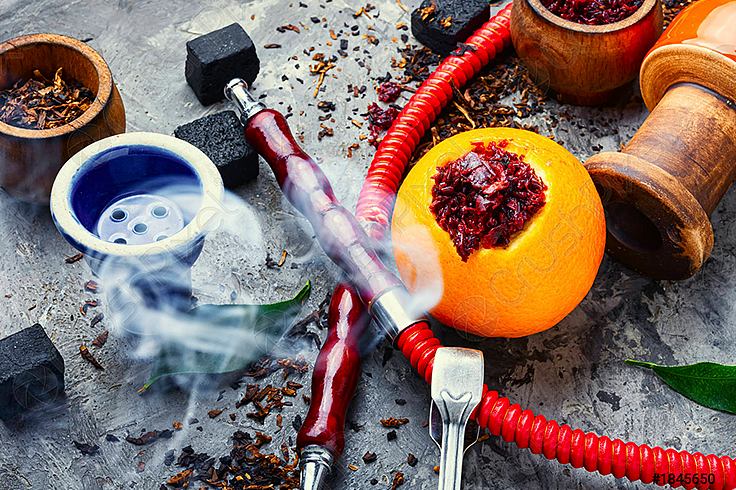 What do you need to enjoy an excellent hookah session?
Some basic items are solely related to setting up a hookah properly. You wanna enjoy it to the fullest, and for that, you need to be a little bit more careful regarding choosing the items for preps. Although there are a lot of opinions on the necessary items for starting hookah. Here is a small digression on the essential equipment for smoking hookah. Although the excellent hookah flavor mostly depends on the quality of the hookah e-bowl, some preliminary steps should be maintained.
All you need is:
Good hookah
Suitable and perfect hookah tobacco
Chimney Bowl or Aluminum Foil
Hookah Charcoal, along with
Nozzle
Hose pipes
Coal tongs
Hookah lounges use an E-bowl or electronic hookah bowl. If yes, then what is the purpose?
The e-bowl has been renowned in bowl segments for several years. It offers fans the easiest way to vape their favorite shisha flavors while using their hookah pipe. Hookah bowls have been considered one of the most vital parts of a hookah session; without the bowl, you can't be able to place the flavor, and your hookah session will remain incomplete. Therefore, you need an excellent hookah bowl to be accustomed to. Electric hookah is easy handling and technologically advanced that gives you the most delicate flavor for a long time. Usually, an electronic hookah bowl or hookah e-bowl comes with a charger, a pack of E-bowl cartridges, and a mod bowl grommet included. Generally, these cartridges last 6-12 hours, and the eBowl contains a massive 4400 mah battery which is huge and enough for a hookah session. Bowl is one of the greatest hookah accessories that one smoker can't deny.
You will get complete vaping pleasure by executing your hookah session through this absolute invention. The E-bowl can replace your typical tobacco-filled hookah bowl, foil, and charcoal.
Other than these, Retro harmony bowls or harmony bowls are as easy to make as other bowls. This specific bowl is quite user-friendly and can be used with any brand of shisha and packing method literally. Thus, hookah enthusiasts are fond of this bowl and choose the retro harmony bowl over many options.
This bowl holds outstanding features that are pretty compatible with the heat management device and system. All you need is to arrange 2-4 pieces of natural charcoal to make it more tasty, fresh, and natural. You can easily extend the session with the advantages of the harmony bowl that helps get you the utmost satisfaction while inhaling hookah!
All about bowls that hookah lounges utilize
Well, you need to have this kind of information on bowls because bowls are the most prominent section in hookah sessions. If you are much addicted to hookah and want to feel like lounge environment then you must know what hookah bowl is, especially
Hookah Accessories: The rising demand for e-hookah
Research shows that around 100 million people use hookah daily worldwide. Some of these smokers are from a younger generation. The hookah has been utilized differently and named according to their native words. There is a massive demand for hookah in various sectors and to multiple ages, but an electric hookah bowl is something that you can blindly rely on! It delivers the best result and handy features to the customers, which helps save your time.
Besides these, harmony bowls are a traditional hookah and most techniques for genuine hookah lovers. It is preferred for many hookah smokers for a specific reason. It is incredibly well built, maintained, handy, and has been formed in a subtle way to get a good result for smoking purposes. If you are a beginner, you can start your smoke affair with this one. It is most comfortable to use, and you can enjoy a perfect beginning with this product. Whether you're a beginner or a veteran, you can always utilize the most specific feature of these bowls and get hands-on experience with the techniques.
The bowl also offers suitable heat management devices that allow having your best hookah time. This bowl is mostly recognized for its foil and is ideal for at least a 2-hour session or more than that.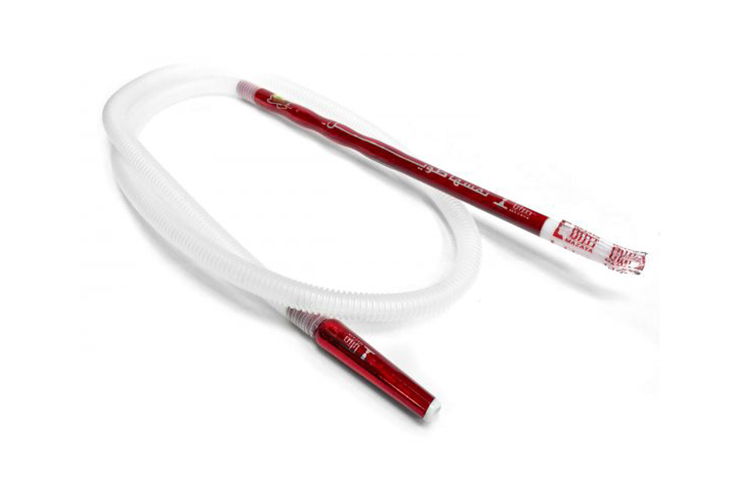 Why do you need a Hookah Coal Burner exactly like lounges?
We have already discussed that hookah is the element that needs proficient ingredients. Among them, a hookah coal burner is the best thing that you could ever realize, many smokers think that this is not necessary or an additional thing, many smokers are even fascinated over this but this is an essential element that helps you from getting a devastating hookah session. You are probably brainstorming and doing several calculations before settling down with a proper hookah set. However, most hookah enthusiasts forget that the hookah set majorly depends on the essential element: Shisha – the coal. But a flawless hookah session believes in the presence of good hookah coal that offers a fantastic time along with the authentic flavor. But, if you are unfortunate, you will go through a devastating time with your friends. Coal has got that much power. No matter how beautiful and expensive your hookah is, you will experience a horrible circumstance. Coal can destroy your entire hookah session single-handedly. Oh yes! You just can't ignore the fact! And to lighten up the coal you need something efficient that limits the burning and know the proper procedure, this is not a simple thing to execute rather burning the coal is, of course, an essential task that you should accomplish.
Hookah coal burner knows the way and makes your day, whenever you have to lighten up the coal, do take help of coal burner, as you can see major hookah parlor or shisha lounges opt for this and they run a smooth session.
Now, let's take a glance at the Flavor Saver – another important thing as hookah accessories. A clean hookah session also ensures positivity and good vibes among smokers. If you are arranging a hookah party at your terrace, ensure that you can provide a clean and hygienic hookah setup. Be it in a hookah lounge or in your personal space; a good hookah experience also satisfies you to keep inviting them. Besides, you endeavor to offer the best smoking session to consist of an adequate hookah accessory like hookah bowls, hoses, flavor saver, charcoal, and different flavored tobacco types.
It will get easier for you if you know the proper utilization and the take care method of your beloved hookah. You need to concentrate on the things and should know properly about the maintenance. Many different hookah smoking tricks and techniques are available, but you probably get confused about choosing the right one! Also, there are so many techniques available on smoking and flavors as well. It gets challenging to choose the proper one. Your hookah is probably desperately waving a white flag! So, to save them and help you navigate your hookah, below is a brief discussion on taking care and maintaining the hookah, including the importance of flavor saver.
How to protect your flavor by using hookah accessories like Flavor Saver?
If you are much hookah addicted you need to take care of the methods and your greatest hookah. For that, several accessories are present to save your hookah session from getting harsh. Talking about protecting your hookah and its flavors, do you know how to preserve and protect your hookah flavor during the session? You may not know the proper solution, but with the help of this extraordinary feature, you could be able to save your favorite flavor from burning. So, are you gonna be curious and excited? Of course, I'm talking about the most famous and helpful Flavor Saver.
The hookah flavor saver is an outstanding and ingenious device that will allow you to smoke loner with flavor and help increase the cloud output of your hookah. This low-tech solution has been invented to extend hookah sessions and reduce harshness.
The components you have to check before buying a hookah accessories
A hookah set consists of different parts. Each part contains importance and has individual characteristics. Great hookah set belongs and focuses on the primary ingredients.
These are the two most primary hookah accessories that you need to take care of besides all the things.
But among all these, shisha tobaccos are the most profound segment that you can't really ignore. Tobacco flavors are solely responsible and great hookah accessories that you can blindly rely on for hookah sessions.
The all-time great tobacco flavors are
Al Fakher
Starbuzz
Trifecta
Zomo
Adalya
Fumari
And there are many more.
Good hookah charcoals
Now, you have to be more cautious and knowledgeable to get the right coal. Most serious smokers and premium hookah lounges prefer the most renowned and branded coals. Coconut coals are in high demand as it takes longer to light but lasts for a long time roughly offering an authenticate and cleaner taste. As a beginner, you should look for quick light coals that are easy to light but make sure it lasts long.
Among the greatest coals, most important coals are
Coco Charcoals or Natural Charcoal
Quick Light charcoal
Among these two charcoal segments, coco charcoals are the most prominent and efficient as they are made with all-natural ingredients. Thus the elements make this charcoal famous and outstanding. Besides these, quick lighting hookah coals are also brilliant for a perfect hookah session. The difference is the advantage that lies within the name. Quick lighting coals are always ready to serve coals. So whenever you are opting for some great coals, don't forget these names.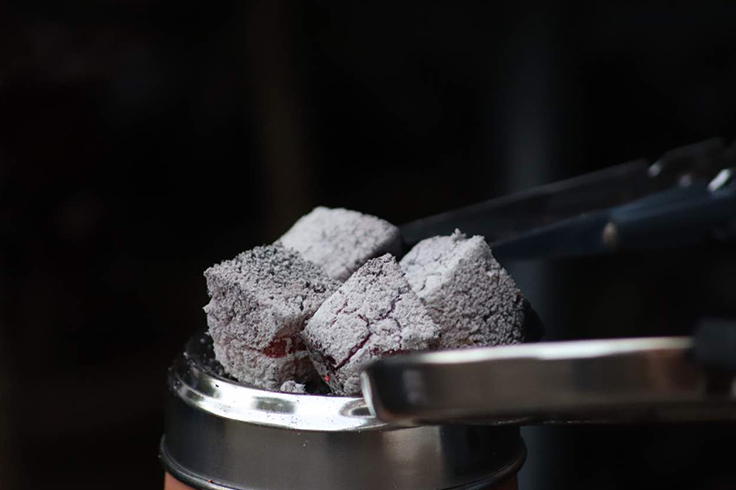 Taking care of Hookah
You must know the fundamentals of an excellent hookah experience is a well-prepared hookah setup and a clean hookah. Cleaning and taking care of hookah is easy as counting to three. Proper care helps the hookah live longer, offers a fresh taste, and gives you an excellent hookah experience.
Ending Note
We care for you and that's why we solely searched for the greatest hookah accessories that completely give you guidance. These are the most prominent accessories that you have to make a part of if you really want to experience a session exactly like a hookah lounge!