A complete know-how on packing the bowls
Get in-depth knowledge on John Bowls
When you start your hookah journey as a beginner, you might be confused and freaked out if things go wrong or your whole goes devastated! Starting anything as a beginner might be very confusing and daunting at the same time. So, when you begin, you have to be careful regarding each step, especially when dealing with hookah. Setting up is an easy task neither n impossible too, but yes, of course you have to be extra careful when supervising the crucial things. Among the essential steps, packing your bowl is one of the most crucial things that you need to know, specifically john bowls.
Do you ever notice how the bowl works, and why is a good bowl essential? -get an insight
As a beginner, you should know about some essential things, mostly when it comes to saving your hookah; a bowl is a crucial element that has to be prioritized. Just like tobacco flavours and hookah vases, bowls have been considered one of the most critical and essential components of the shisha pipe. The bowl is positioned at the top of the hookah. The bowl is also recognized as a hookah head by some people in different regions.
Before smoking up the hookah, your primary focus will be warming up the bowl. You have to place the coal to warm up only from the top. Though you have coals placed on a foil or heat management device, you need to be sure about the sidewalls that have to be heated up. That is why, when using foil, it is essential to notice the place where the coals are put, and it would be great if you place it as close to the edges as possible.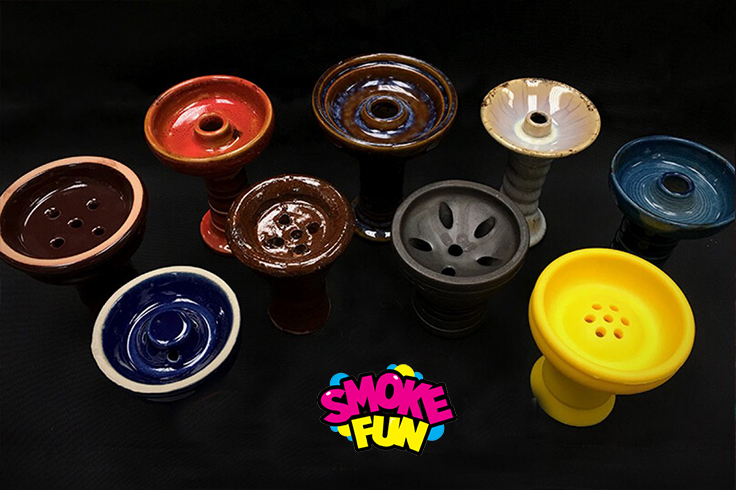 It is mostly getting quite tricky with other bowls at the time of placing or adjusting the coal. But for the John Bowls, you will just simply experience a handy procedure. These specific bowls are known to be in-person favourites as they come in very easy to handle shapes. These innovative bowls have been in demand for many years, especially for hookah lovers. Though, there are a lot of varieties of bowls available in the market. John Bowls carries the speciality and serves the utility as well as the decorative purposes. If you want to witness the best, you should keep the trust in these bowls as they are the most fantastic bowls in the hookah field.
If you are new to the beautiful world of hookah, you must indulge into the most incredible possibilities of hookah itself. So, basically, a beginner should start their lesson with the basics and learning how to pack a bowl will help them to execute the rest of the hookah set up. Well, you have come to the right place; we will enlighten you on the core segments of packing a hookah bowl perfectly, along with basic guidance on john bowls.
So, are you ready to enjoy an easy and full-proof way to prepare your very first bowl properly? There are numerous tobacco brands available along with the packing methods, but today we will focus on the simplest and easiest way to establish the hookah bowls. Let's take the example of a tobacco brand that will be easier to understand. Zomo is a renowned tobacco brand that is user-friendly and easier to connect with the hookah bowl.
Packing the perfect bowl
Beginners always wonder whether to start with a renowned tobacco flavor or the basic one. The suggestion is that you always have to believe in the trending one because it gives you authenticity. Zomo tobacco offers the uniqueness and flexibility that made the brand so famous. Moreover, this particular brand is quite renowned for offering user-friendly facilities. It's an excellent shisha brand and suitable for beginners and experts because zomo tobacco offers lower nicotine content and glycerine level. Zomo is also perfect to balance between wet and dry molasses, and it can be packed in different ways that ensure a solid hookah session. If you are an ideal buzz lover but do not want to get harmed by in-taking the tobacco, then zomo is perfect.
Is it mandatory to have a good bowl ?
This one is probably the wisest question that you have ever asked; we all know that using a bowl is mandatory, but we do not know that using a good bowl during our desired hookah session. Each segment of a hookah has been recognized as the primary element to deliver a long-lasting hookah session. So, adopting a good bowl is one of the direct parts as well.
Bowl has been considered one of the most critical and essential components of the shisha pipe. Experts say that bowls hold the base of your hookah session, so whenever you are opting for a bowl, make sure that you are buying a reputed and well-known material that helps to last your session and offer you a damn good smoke!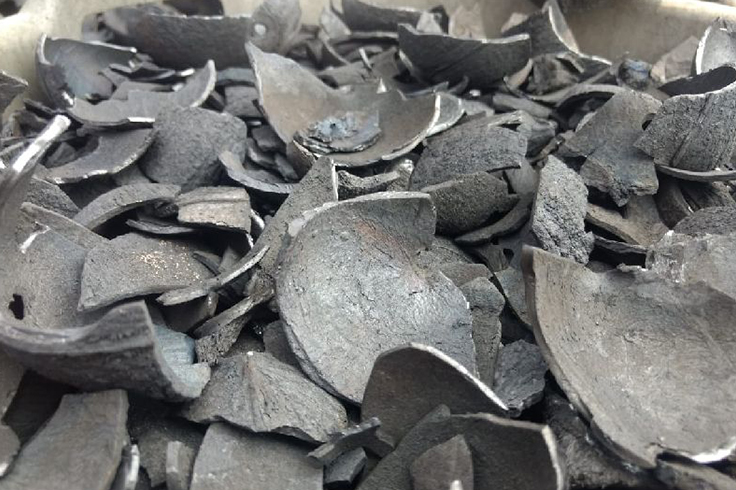 When using foil, it is essential to notice the place where the coals are put, and it would be great if you place them as close to the edges as possible.
It is mostly getting quite tricky with other bowls at the time of placing or adjusting the coal. But for the John Bowls, you will experience a handy procedure. These specific bowls are known to be in-person favourites as they come in very easy-to-handle shapes.
Let's have a basic idea of the items that you need to prepare your bowl.
Hose
Hookah bowl
The hookah
Heavy-duty aluminium Foil
Hole Poker
Coconut Charcoal or Natural charcoal
Heat management device
Step#1: You have to remove the packaging first. Generally, try to start with 50g packaging where you feel comfortable. Then grab a small dish and mix all the tobacco with the help of a fork until it becomes fluffy, a great mix or fluffy. When you are continuously doing these things, this can evenly spread as shisha and ensure a great distribution when you are about to smoke. Remember, you should do this every time you have a mindset to pack a new bowl, not only the first time you open it and utilize it.
Step#2: This is the foremost step that you should do carefully; here comes the bowl, and you should use john bowls for the greatest result. There are many supreme bowls in the market, but you must trust the renowned bowls that offer you a hassle-free journey as a beginner. Each bowl smokes differently, so it's your duty to scrutinize the whole thing. If you are looking for a thick smoke and inventive session, then john bowls is the best option.
Step#3: Grab 15-20grams of tobacco and place it in the bowl to proceed—a place like a mountain formation. If you have a toothpick, then nicely press it down towards the tobacco, and you will witness that it ends two millimetres below the rim of the bowl when you are utilizing the foil; you have to oversee it. Also you need to keep in mind that it must end within 1mm when you are using an HMD (Heat management device). You have to make sure that the tobacco is evenly spread, and for that, you need to poke down the tobacco directly into the centre of the bowl so that the tobacco goes inside or middle portion of the bowl. Try to make a swirling motion that creates a direct hole in the centre and goes through the bottom of the bowl. This practice helps with the workflow, and unlike every phunnels, which tends to open down the stem of the bowl thoroughly, some phunnels have a different system. If a beginner uses Turkish bowl, then five holes are enough for great airflow.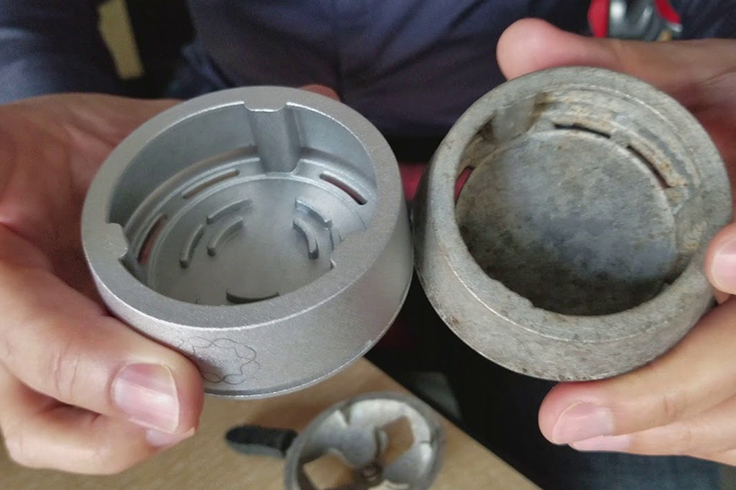 Before going into the next step, I will be discussing the differences between a foil and HMD, which will surely enlighten you on completing the journey.
The Foil
Foil has been recognized as one of the most incredible, easiest and common methods to keep something heated, be it food or a bowl. Foil is cheap, easy to handle and safe to use; along with that, it is very available. The foil makes difficult things very easy, so whenever you are using the foil, the things get more accessible, but when you compare it to the HMD, there are some differences you will eventually notice. Foil is also easier to clean up.
Heat Management Device
This is something that is called innovation, innovation leads to the hookah accessories, and the result is the execution of HMD. HMD is a piece of metal that can be seen as a foil replacement. HMD makes things easier; while you are using foil, you have to foil your bowls and poke the holes, but with HMD, things get much more accessible; you can directly put this device on the tobacco and see the result for yourself. You can quickly put your hookah coals inside the device, and within a few minutes, you will be able to adjust the heat according to your choice! Can you imagine this? You can actually get access to adjust the heat. Thus, heat management becomes incredibly more straightforward. There is another benefit of HMD, and that is your coal and smoke extend much longer.
Step#4 : So, the next step is already discussed above; you can adjust your tobaccos and coals by using HMD or foils according to your criteria. If you are using foil, you must remember to use the heavy-duty foil that has the quality to hold the heat and coals; if possible, double layer off the foils and be cautious that your foil must not tear. Any bend or rip of your foil could lead to a severe disaster, so make sure it has to be tight. Poke holes with a toothpick or poker for 2-3mm apart in a circular point.
If you are using HMD, things get much easier; you have to carefully do what has been instructed.
Step#5: Now, it's time to lighten up some coals; as you know, there are two types of hookah coals.
Coconut Coals
Quick Light Coals
Coconut coals have been recognized worldwide for their outstanding contribution to hookah sessions. Coconut coals are even popular as natural charcoal. They are superior as they are formed naturally and offer better smoke. Natural hookah coals add no taste and are preserved. Also, it tastes longer. Besides these, quick light coals are also recognized for offering the best possible features, but unlike coco coals, they burn quickly. If you have a single coal burner, then coco coals are great!
Tips: For foil, use two to three cube charcoal and for HMD, use two cube charcoal. HMD always demands fewer charcoal because it has the ability to hold the heat better.
Step#6 :
Lighten the charcoal on the plate and turn the heat as much as possible to the highest heat setting.
Once you see the charcoal becoming red halfway, use your tongs and flip them over.
When you are satisfied, turn the burner off, you have to do it in maximum time as you don't want to overcook the coals.
Now the place coals on the top of the foil, and voila, you are all set to smoke!
Ending Note
John Bowls are always recognized to have a lengthy and meaningful session. However, there are other good and reputed bowls in the market which you could easily opt-out for a trial session; beginners always have to be concerned while executing their session. You will make mistakes but learn from that so that you become a pro in hookah set up!