8 Best Hookah Tobacco Flavors For Beginners
If you have just stepped into shisha smoking, you will be amazed by the endless and inundating number of flavors in the market. The vast number of tobacco flavors and blends in the market is more than enough to make anyone lose their mind. With so many variations it can be pretty much overwhelming to pick just the right one for you. The practice of smoking hookah dates back to times as ancient as can be recalled. Therefore, there is more than enough for everyone. From the rookies to the seasoned professionals of this popular activity, smoking hookah with the favorite tobacco flavors can be intimidating.
Thus, today, we have taken the responsibility of steering you through all the weird and fantabulous flavors available in the market. Here are some of the best fruity and unique hookah tobacco flavors for beginners that are easy to smoke. Yet these taste the best too.
Tobacco Flavors: Blueberry
Let us begin with these basic yet popular hookah tobacco flavors. This is one of the top tobacco flavors for beginners, without a doubt! You ask why? This is due to a vibrant and smooth taste which feels pretty good to be coming out of a pot. Thus, you have a rich flavor in your mouth while you are busy appreciating the dense smoke. Along with its rich taste, there is a spell-binding fragrance in the room when the smoking session continues for a long time. Therefore, if you are a total rookie to hookah smoking, you would not want to miss out on the blueberry-infused tobacco flavor.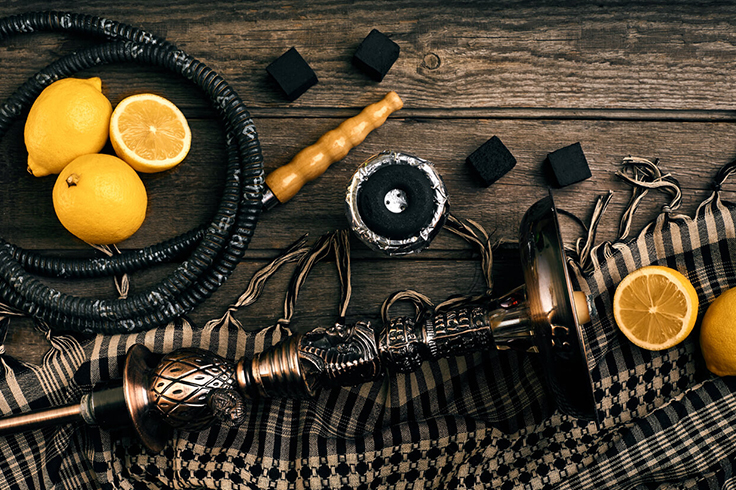 Various renowned brands sell this blueberry flavor. Before buying any flavor, make sure that you get the same from trusted sellers so that there are almost null to minimal health issues.
Mango
This tobacco flavor is pretty incredible. Thus, if we go further without mentioning the magnificent mango tobacco flavors, this blog would be a total waste! One of the top-line flavors gives you the great feel of tasting the delightful natural fruit: mango! Unlike the other flavors on our list, this mango flavor offers you a better taste. Along with the taste, you would also get an excellent dense smoke for your smoking session. When you take the first drag of the mango tobacco flavors, it would feel like a glass of fresh juice out of a hand blender. The mango tobacco flavors leave your mouth with a marginally tangy taste. A smashing season punch accompanies this taste. Due to its exceptional tobacco flavors, it is naturally one of many hookah smokers' most popular and preferred flavors. For those smokers who are more into sweeter shisha sessions, the mango flavor is perfect! Finally, this flavor is not all about sweet delights but can produce heavy smoke clouds. You can buy the mango tobacco flavor from various well-known brands, running long smoke sessions without any hassle.
Orange
This is the third tobacco flavor on our list, a significant variant you can try in your next session. This flavor comes with a particular variant of the citrus fruit, orange. The orange tobacco flavors fill the room with its powerful orange essence while smoking. In some brands, you would also feel a tart taste with high notes of citrus flavor coupled with the sharpness of fresh oranges. When you take the first drag of this shisha, you feel a tart flavor with high notes of citrus flavor coupled with the sharpness of fresh oranges. We are sure that these tobacco flavors will take over your taste buds within no time. Thus you can understand the taste of the tobacco flavors flooding your mouth with its orangey tropical punch. If you want to experiment with the orange flavor for your hookah session, combine it with mint and see the magic! You would create a fantastic combo that will help you make the best hookah flavor you can ever imagine. The solid zesty taste of orange tobacco flavors can be pretty rejuvenating, refreshing, and rich. However, there is one thing that you need to take care of before you enjoy this shisha. It would be best if you did not overheat it under any circumstances. Overheating the orange tobacco flavors will burn the freshness and taste out of it. Thus, your whole hookah experience is ruined.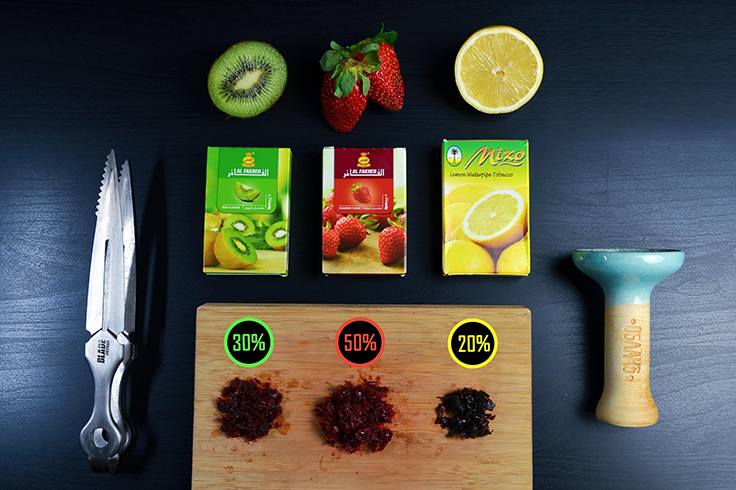 Grape
The grape tobacco flavors come up as one of the most loved and unmatched flavors. Thus, it is the best hookah flavor for beginners. It has a smooth and sweet taste which will leave you with an impression of guzzling down grapes. There are various brands where you would feel like the tobacco flavors get enhanced with a blend of red and green grapes. You can also get two individual versions of these flavors. The essence of each grape can be pretty intimidating! Grapes is a very versatile flavor that you can mix with other tobacco flavors. You can try to combine this flavor with mint and icy water to create an exceptional hookah experience.
Peach
This hookah flavor is well known for its mellow sweet and flavorful taste with a hint of acidic taste. The popular brands in the market offer a charming and robust combination of unique peachy flavors. When you take the hose tip to drag a puff, its rich fragrance will teleport you into orchids full of peaches. You can also mix this flavor with many other flavors, for example, vanilla mint and mandarin. Thus, you would get the best out of your peach hookah flavor!
Passion Fruit: Best Tobacco Flavors for Beginners
This is more like an orange passion fruit flavor. Thus, it is one of the best-untapped hookah tobacco flavors for beginners. The passion fruit flavor is also very well-known and is a celebrated flavor. You would get to see this hookah flavor in almost any shisha event or gathering. Passion fruit is the same as any other fruity flavor. It is loaded with a rich and heavenly flavorful taste. If you are willing to advance your steps from the beginner phase of smoking hookah, this is the ideal flavor! When it comes to the smoke level, the passion fruit can produce, it is bound to create colossal clouds of smoke! Plus, you would also feel the plush, rich flavor filling the air.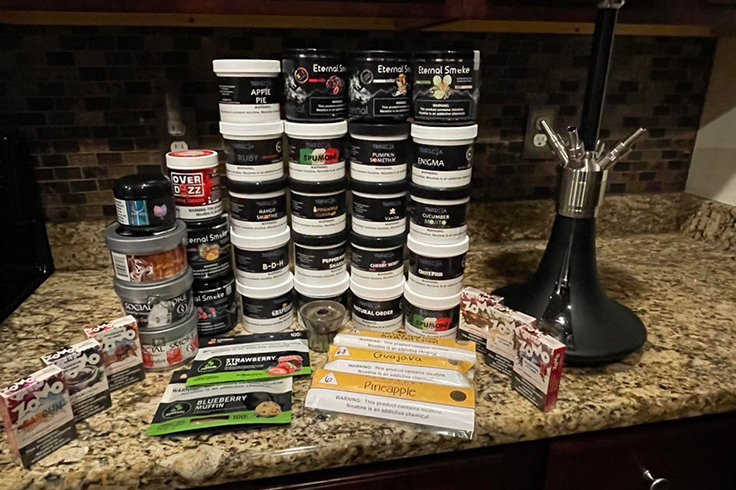 Bubble Gum
Are you ready to sip into nostalgia? As children, we all were fond of chewing the bubblegum and virtually had it every time in our mouths. Just try to imagine the scene here. You are now being presented with bubblegum flavored hookah tobacco. This opens up doors for you to travel back in time to your most cherished memories of your childhood! A cliche, isn't it?
Although the taste is much lighter than the actual bubblegum, the tobacco flavors for this shisha lingers in your mouth after the actual smoking session. Thus, the essence and flavor of this shisha are very overwhelming.
Double Apple
Last but not least comes the tobacco flavors, which are the king of all fruits. This flavor has a doubly vital essence which is not any less than a king of shisha flavors. Once you get a pack of these tobacco flavors, you will understand the smoothness of tobacco and the crisp taste of freshly hand-plucked apples. You would also feel the refreshing aroma of both that is second to none. Let's assume that you want a delicate and pleasing fragrance during your hookah session. Thus, you can enjoy the triumphing champ of the fruit tobacco flavors as soon as you take the first drag of the double apple. This flavor is one of the most bought flavors in the hookah industry. This is perfect for everyone, from newbies to seasoned smokers alike. The flavor can produce dense clouds flooding your mouth with a taste sweet as nectar. The double apple's flavors don't only stop here. You can also mix this flavor with any other flavor on your list. However, we would personally recommend you mix it with mint.
How Can You Make Your Hookah Taste Fresh with the best Tobacco Flavors?
So we have already mentioned to you the best tobacco flavors for beginners. Now, we will get into how to make your bowl of shisha taste fresh!
Use ice and cold water to make your hookah taste fresh. You might have to consider losing a bit of flavor. You can add as much ice and cold water you want to your smoking session if you are ok with it.
Use high-quality and wet tobacco. Many smokers make the mistake of squeezing out the juices of the shisha. This is very wrong! These juices contain the flavor, and squeezing them out would make your shisha taste stale.
Blow some air out before you start smoking your hookah.
Use the right amount of tobacco. Make sure that you do exaggerate the use of tobacco while prepping your bowl. The "less is more" principle should be applied while preparing your hookah bowl.
Ending Note
We are going to end our blog here for today! As you already know, we have told you about some of the best tobacco flavors for beginners. Professional smokers can also use these flavors if they are into such plain flavors, that is.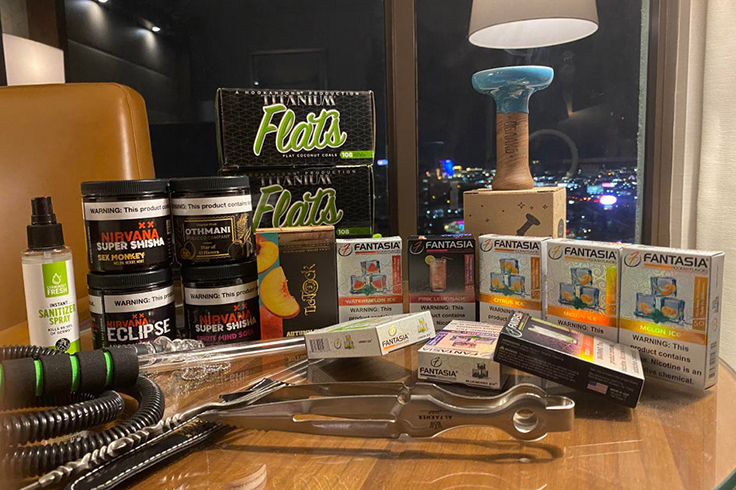 Apart from that, there are also various other flavors available in the market to buy from renowned brands.
We hope that you have a safe smoking experience!